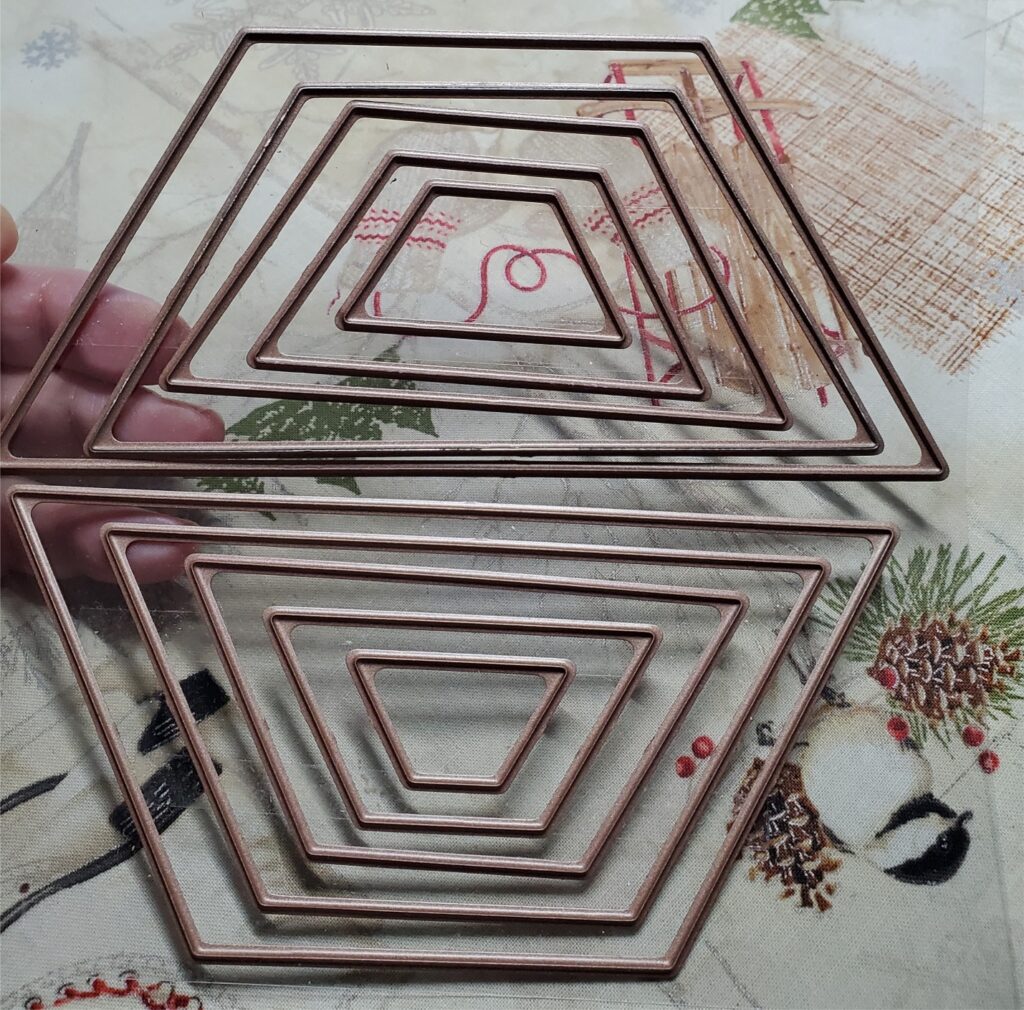 My second project is what I call my Bee Quilt. It uses bee fabrics and I am doing it in a hexagon shape like a bee honeycomb. I am not following a purchased pattern for this project. I do own EQ8 which is software to design your own quilts and more that I will probably use to get a visual if I am undecided exactly what I want to make. The software is great to see how much fabric I may need for any borders.
A few months back, I did a video tutorial demonstrating how to use the hexagon die and Crafter's Companion Gemini cutting machine. It shows how to make hexagon blocks without any "Y" seam. I remembered that I had purchase a fat quarter pack of bee themed fabric. I wanted to make sure I didn't cut the fabrics into pieces so small I could no longer see each of the fabrics designs. The whole point was that I liked the designs on the fabrics. The hexagon shape was the perfect solution. The hexagons will be about four inches finished.
I am cutting hexagons from all of the fabrics in the fat quarter bundle. I also have extra yardage fabric for the borders, binding and backing.
This project will fall under the category of large project! I want to be careful not to have too many large projects making it really unreasonable to get my list completed in a year.
See you tomorrow,
loreen