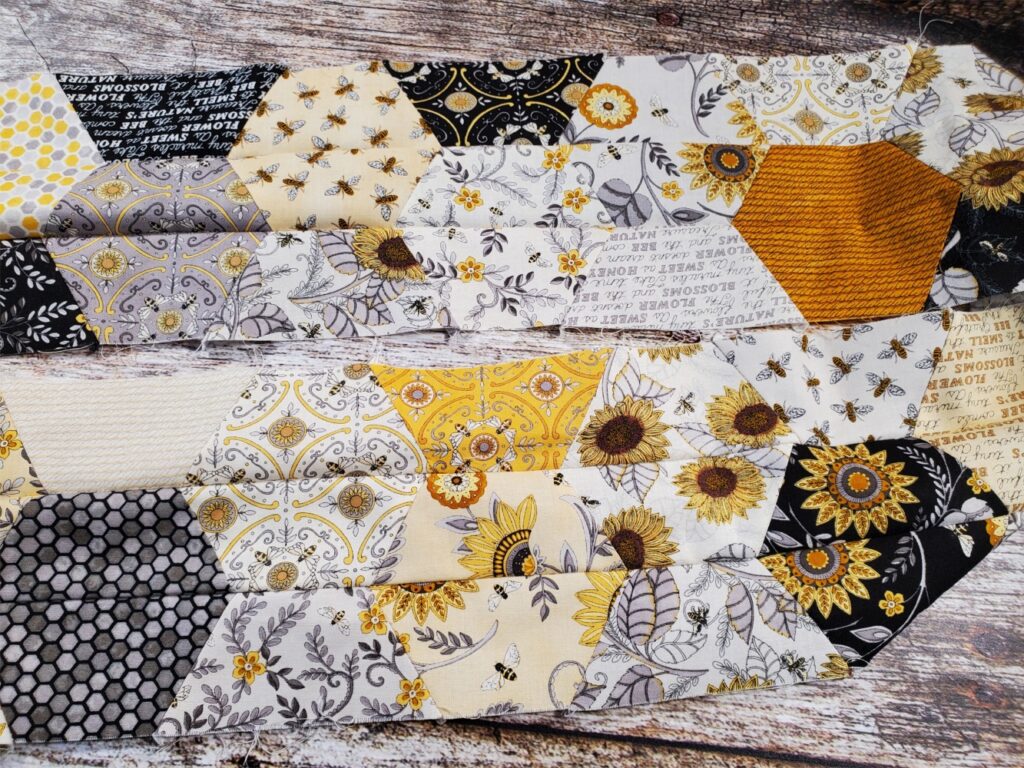 It's Day 30!! The last day of projects, making this the 30th project on my April list!
Last year I worked on today's project then set it aside and forgot about it.  I call it my Bee Quilt because it is made with all bee theme fabric. I have three or four rows completed.
I am using the hexagon die from Crafter's Companion so I can cut five or six layers of a fabric at a time into a half hexagon.
Half hexagons make it easier to stitch together but you have to remember to place the fabric pieces in the right spot to go with the row above. Every other hexagon is finished in the next row and the others are started in the next row.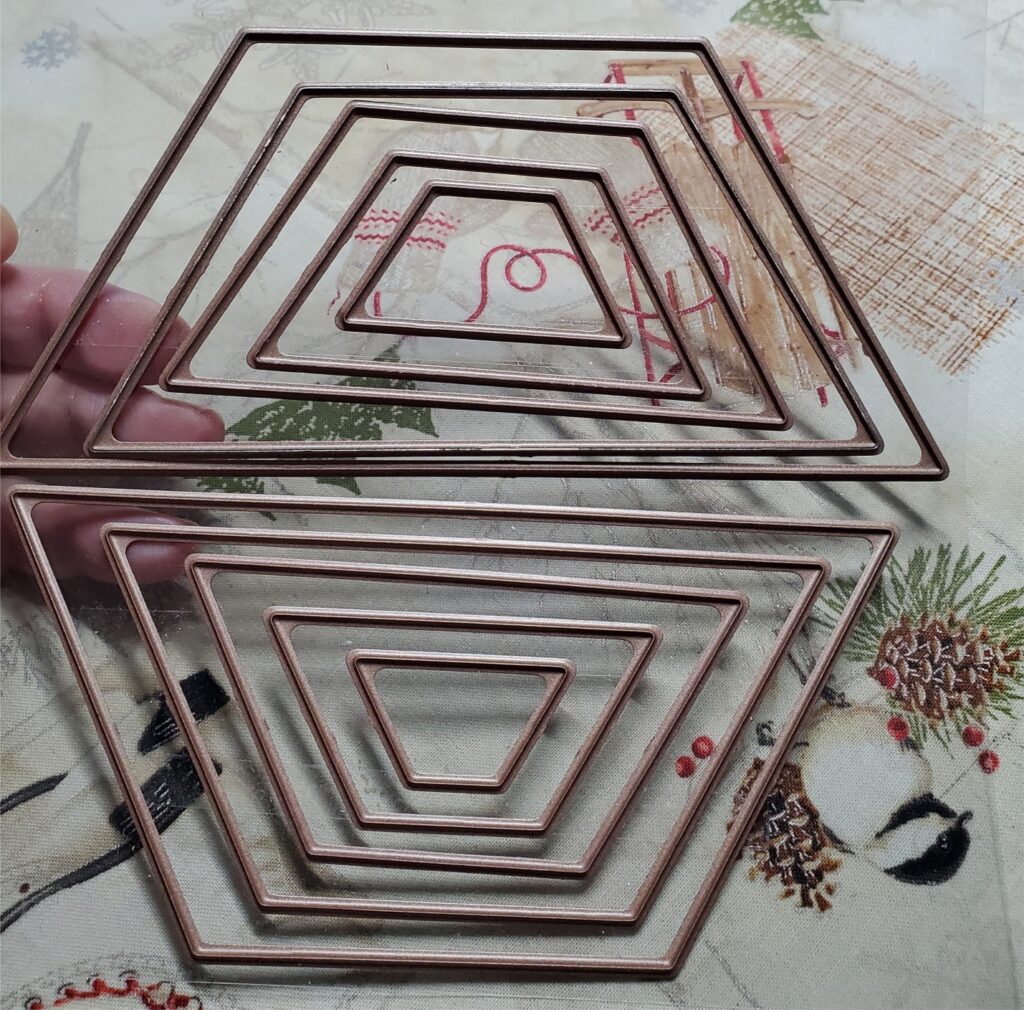 I did a YouTube video tutorial last year showing how to cut and stitch these blocks. You may find it interesting. You can click on the YouTube link below to see how to make hexagon blocks with no Y seams.
I want to keep this on the top of my list because the fabric is really pretty and I would like to hang it on my wall before Winter gets here!!
A decision needs to be made about what size I want this project to be. I'm trying hard to keep my list to mostly small projects.
See you soon,
loreen
---