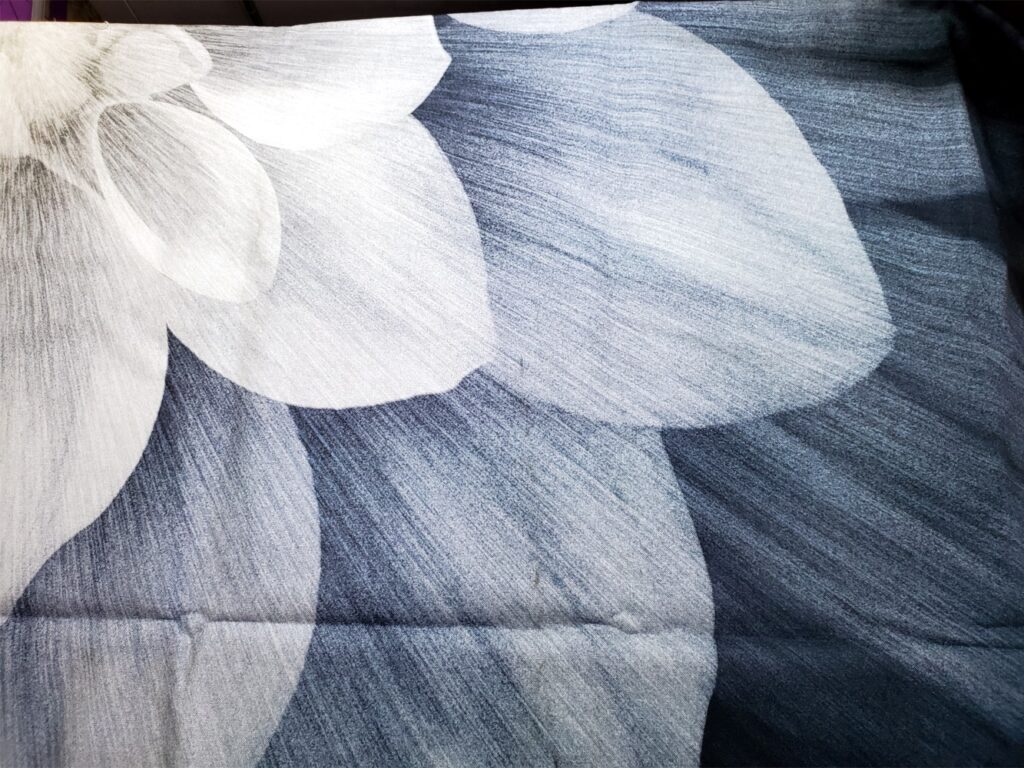 My Baby Lock sewing/embroidery machine has a section on it called IQ Designer. The machine has three sections. One is sewing, one is embroidery and the last one is IQ Designer where I can go in and make my own embroidery designs. In this case, I am going to use the quilting designs that are built in, making it much easier to get each section done.
Today is more about technique and using a portion of my embroidery machine where I can make my own stitches to stitch on fabric in the hoop.
I am going to use a fabric panel which is a giant flower. My goal is to use a different quilting stitch in each of the petals of the flower.
Though the panel and flower are quite big, I am looking at this one petal at a time. Some times when you have a big project to do, break it down into manageable sections and consider each section as a project done. If I opened up the panel and looked at the entire thing that I need to get done, I would probably set it aside for another time. I can manage one petal at a time.
See you soon,
loreen