Almost to the end of my list! How is your list coming along?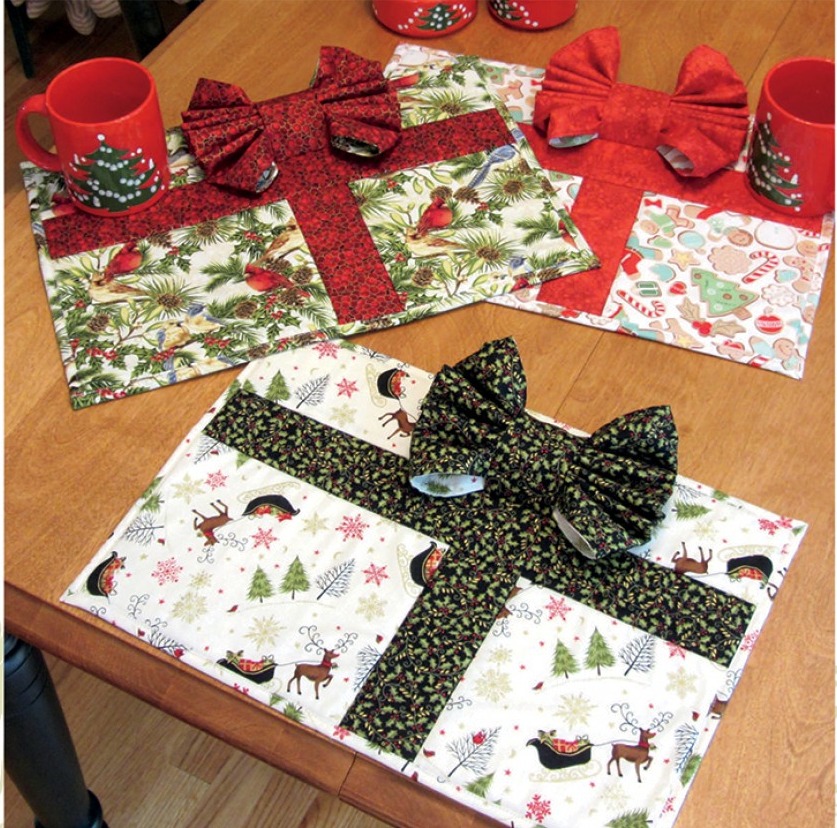 Today's project is a "quilt as you go" project. This means that I will be attaching the front strips to the batting and backing as I stitch each strip to the next one. The nice part of this is when you finish stitching the strips together, the quilting is all done and you don't have to decide what kind of quilting you want to do. You can always add more quilting on when the project is finished. For example, if you would like to have some quilting on the strips, it will be easy to do since the quilt is already stitched together. You don't have to worry about the batting or backing shifting while you stitch. That makes it so much easier.
This pattern is a quilt. There is also a companion pattern that makes placemats. The placemat pattern looks especially quick and easy. The bow is a napkin! I will probably make a couple of placemats and save the quilt for another year. Remember, we are trying to limit the amount of big projects we do this year!!
Now for a day or two of rest then I'll show you what I have done on my monthly calendar series!
See you soon,
loreen