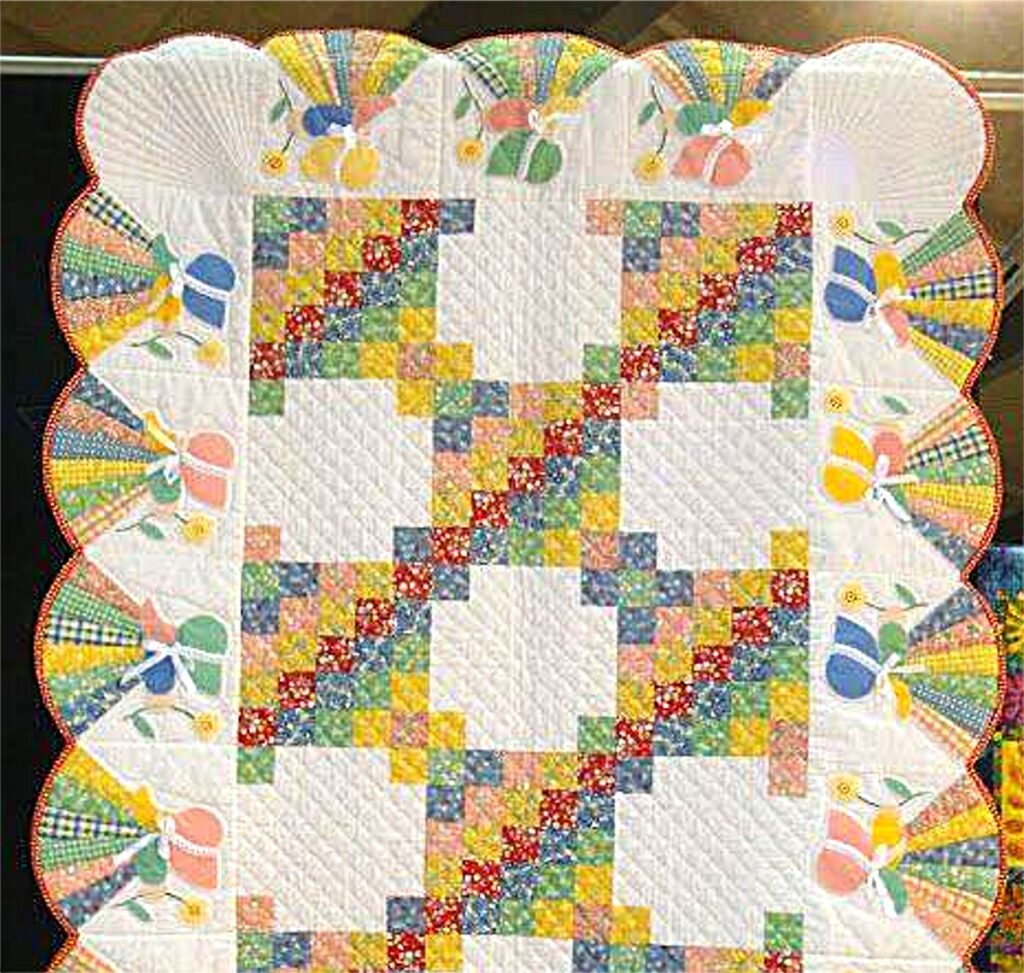 Now I've titled this "quilt" but I really haven't decided yet if it will be wall hanging size or bigger. A wall hanging is really still a quilt, just a smaller one. One of my students and good friend showed me a picture of this quilt so we are adding it to our class schedule for some time this year or, at least, getting it started this year.
Like the Baltimore Album quilt, for now I am only going to work on designing this quilt as my project for my 2022 April Insanity List. Remember, we have talked a couple of times now about breaking down a big project into smaller sections that are more attainable on our list. We don't wan to put a project on our list that we know just won't get completed or gives us anxiety thinking about getting it completed. The goal is to keep our "finishing" stress to a minimum and having a list to refer to of the things we would like to make, do or try!
To me, the striking portion of this quilt is the Sunbonnet Sue border! It looks like each scallop is its own block. To make this easy when designing, I will figure out what size the Sunbonnet Sue blocks need to be and how many I would like on the top and bottom then the left and right. Once I know that information, I will design the blocks for the main part of the quilt to fit in the center section.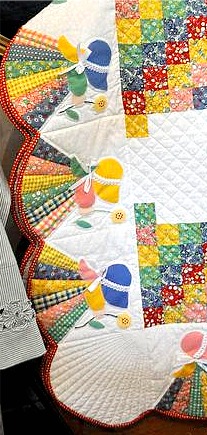 Speaking of the center section, we determined that we would like some sort of Sunbonnet Sue in the center. Maybe she will be surrounded by some flowers. I'll cross that bridge once the border dimensions are figured out. Could the center block change the border? Maybe but it would have to change by whole blocks as I don't think I would want to put blank spaces between each Sue as that would through off the scallop, It is important to try not to get carried away with changes and try to stay within whatever size border is designed. The corners will be the easiest part as they are just plain blocks and don't have to be the exact same size a the scallops along the sides of the quilt.
I'll keep you posted on this so it will probably make more sense once I start designing it. My friend may do hers a bit different than I do mine. We don't have to do everything exactly especially if each of us decides on a different size quilt.
See you tomorrow for my last project!
loreen