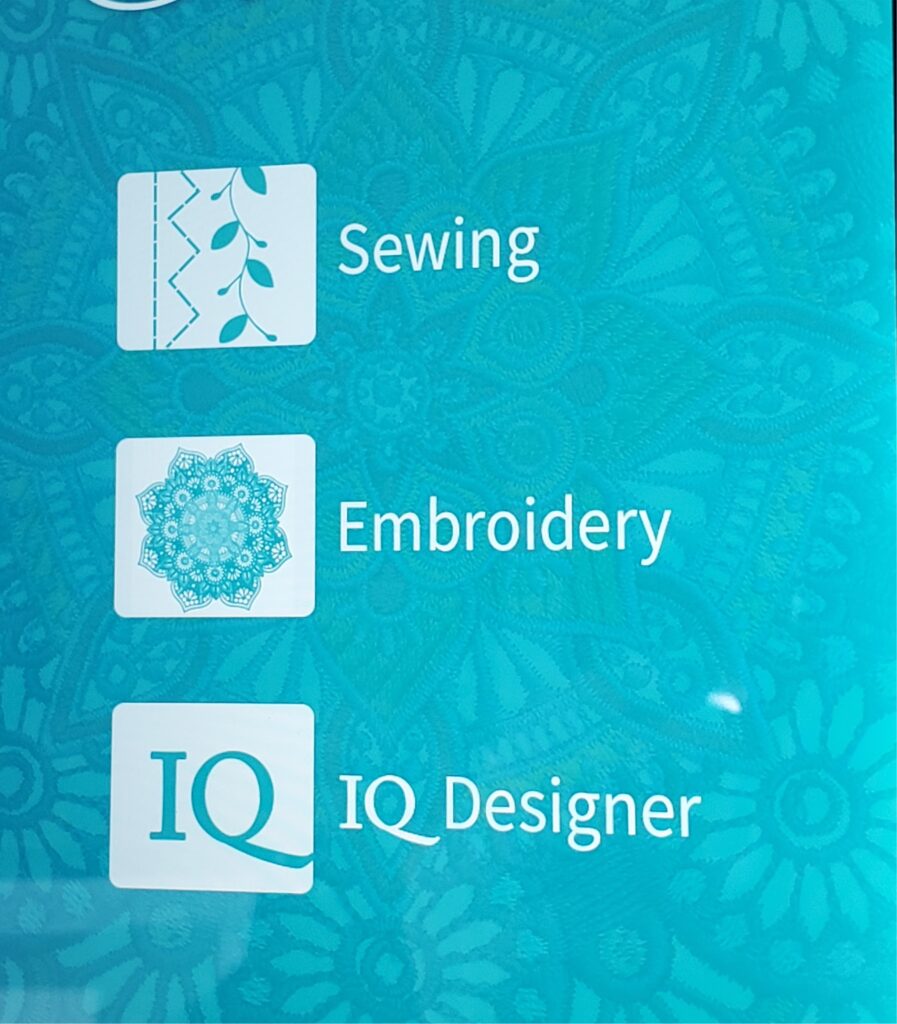 Today's project is about using some of my equipment. I have the Baby Lock Solaris sewing and embroidery machine. I use it; that's not what today is about! There is a whole section on the Solaris (along with Brother XP) for actually digitizing embroidery designs. Imagine that technology right on your embroidery machine! It is called "IQ Designer" (Brother-My Design Center) and it is like having totally separate computer software in your machine!
Not to get into too much detail right now, basically I can bring a shape into the IQ either by scanning it in, loading it in by USB stick or using a built in shape and turn it into stitches. Later, I will show you the different stitch types there are to pick from. Once stitches are applied to the shape, just hit the button and it brings the design over to the embroidery side of the machine and you're ready to stitch out the design. You can even make machine applique designs!
Another feature of IQ Designer is the ability to insert quilting stitches either filling an entire block or filling in around a design. No digitizing experience needed! The software takes care of everything and you just have to click a few buttons! There are quite a few quilting designs to pick from or you can import your own that you have digitized in other software. A good companion to the IQ is having the Baby Lock digitizing software "Palette" (Brother- PE Design 10 or 11). In this software you can create your own stitches and turn them into quilting backgrounds!
So this project will be utilizing my IQ Designer in my sewing/embroidery machine and, if I would like to, using my Palette software. Two for one today!! Now I could make each its own project – IQ Designer as one and Palette software as another but for now, I'm keeping it all under this Project as I don't plan on using all of the features in the Palette digitizing software because I use another brand of digitizing software for most of my digitizing and they are very different from each other. The Palette software came with my Solaris when I bought it. Although it was "free", Palette does have features other digitizing software doesn't have and I would concentrate on just that part of the software. My brain can only handle so much!!
See you tomorrow!
loreen