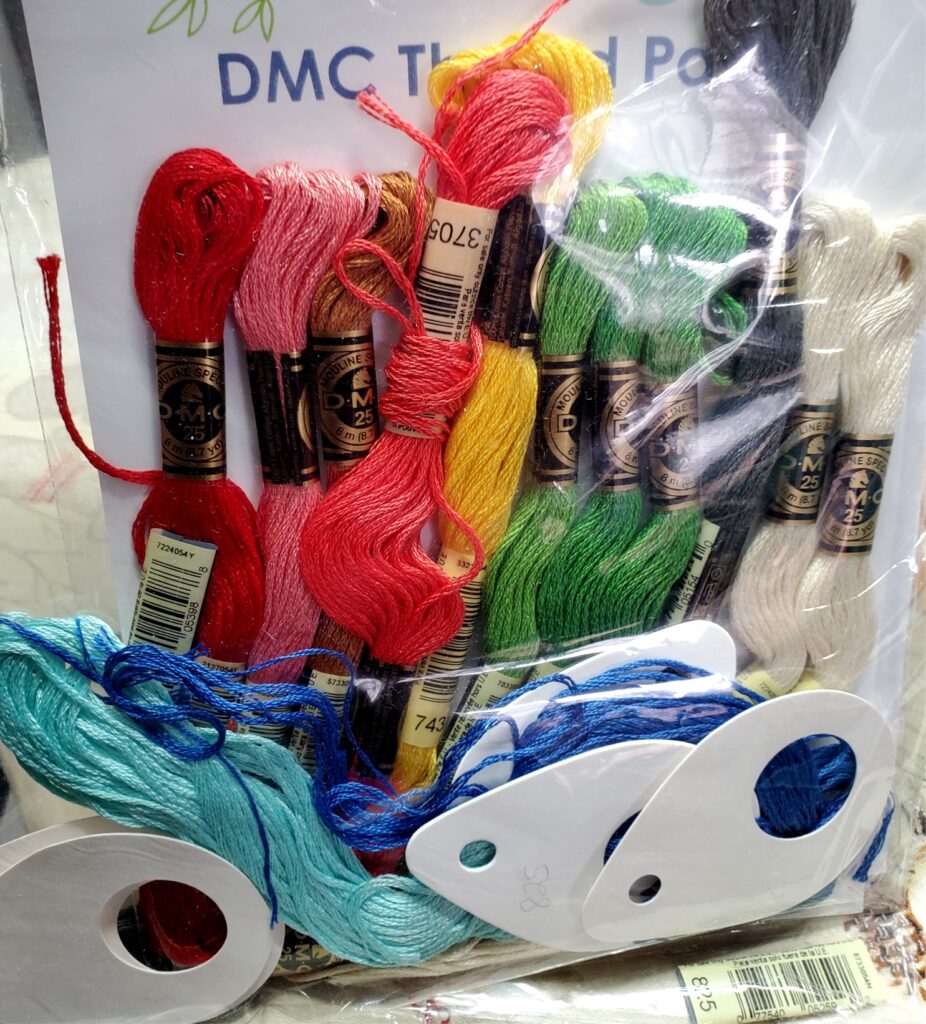 We're just about at the end of April. Time sure does fly by! Today's project is cross stitching. It is a project I started around three years ago and, like so many, just got set aside while I worked on other things.
The pattern is Quilter's Cottage by Lori Holt of Bee in my Bonnet Company. I am stitching on 10 Count Aida cloth so the holes are pretty easy to see. It looks kind of burlap color. The finished size of this project is 10″ x 14″ and, right now, my plan is to put it in a picture frame. My other cross stitch project on my List is, I believe, 14 Count so is a bit harder to find the little holes unless I stitch when the sun is shining brightly!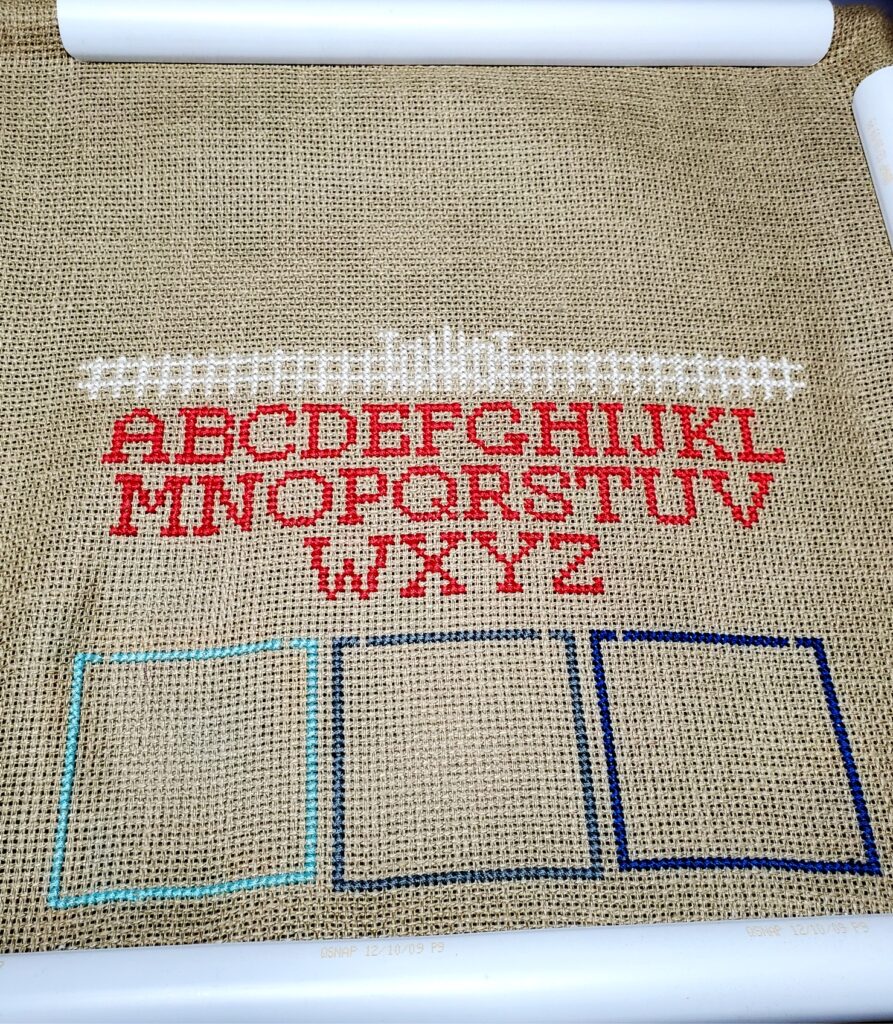 I purchased a DMC thread pack so I have all the floss needed to complete this design. As you can see, I have the picket fence finished, the entire alphabet and the outlines for the three quilts that will be hanging on a clothes line at the bottom of the design.
This project is stitched in a snap frame and I just loosen it when I am not stitching to release the tension on the cloth.
I think I will stitch the clothesline poles next; then the clothesline and little clothes pins. I will probably stitch the trees after that so I have a good idea of the placement for the rest of the stitching.
I am excited to get back to this project and have it hanging on my wall.
See you tomorrow,
loreen