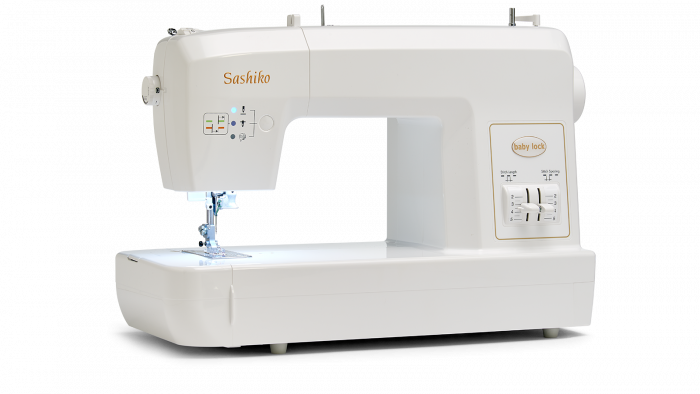 Today's "project" is about using my Sashiko machine. It is one of my favorite machines but I don't seem to get to use it which really means I'm not taking the time to work this machine into my sewing time. I'm sure there are many of us who have a sewing machine, serger, paper cutting machine, etc. that is sitting in a corner, in a box or in the closet not getting used like we planned when we bought it. Don't feel guilty about it. Just put it on your List. Your List doesn't have to have thirty projects on it. It could have ten or five……..whatever works for you. There are many crafters that only want to work on their crafting hobby on occasion. Let's just make that "occasion" more than once a year! You'd be surprised that the more you work on your hobby, the more you want to do it. You'll pass the point where everything seems so hard and starts to become more fun as you get comfortable with the basics of whatever your hobby is. Why not give it a try this year!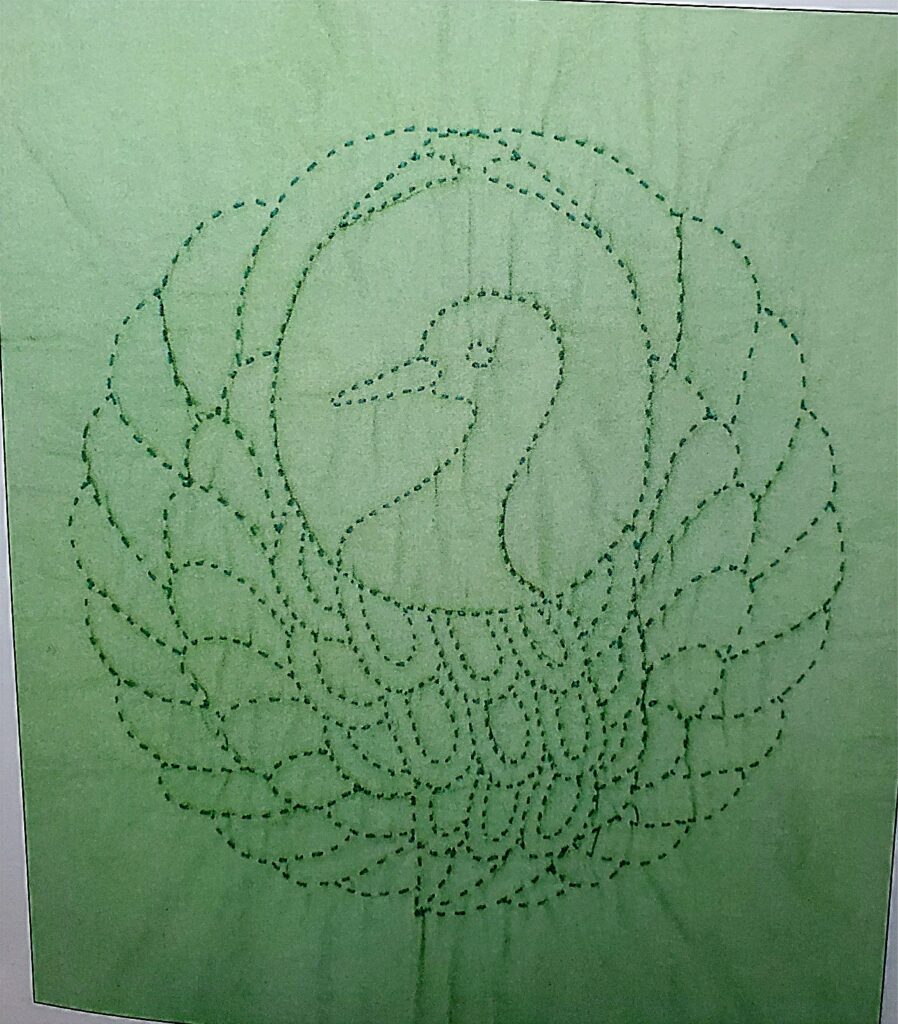 So back to the Sashiko. This is a very interesting machine. It has no bobbin and only does a straight stitch. Having said that, it is the only machine that can make a stitch then a space then a stitch and so on. I did a short video a few years ago showing a close up of how this machine stitches. It has a special needle that picks up the thread from underneath and brings it to the top, makes a stitch then goes back down and releases the thread and comes back up with no thread to make a space. It is really cool to watch……………..at least to me it is!!
Sashiko is Japanese quilting where there all stitches are the same size and all spaces are the same size. Many years ago, I met that man that engineered this machine for Baby Lock. As I recall, he wanted a machine that could do the Sashiko stitching because his wife could no longer do her favorite stitching by hand. He spent six years working on this machine to get it just right so it would do the Sashiko stitching properly. I remember that he didn't speak a word of English but he had the biggest smile as people were trying out the Sashiko and enjoying it so much.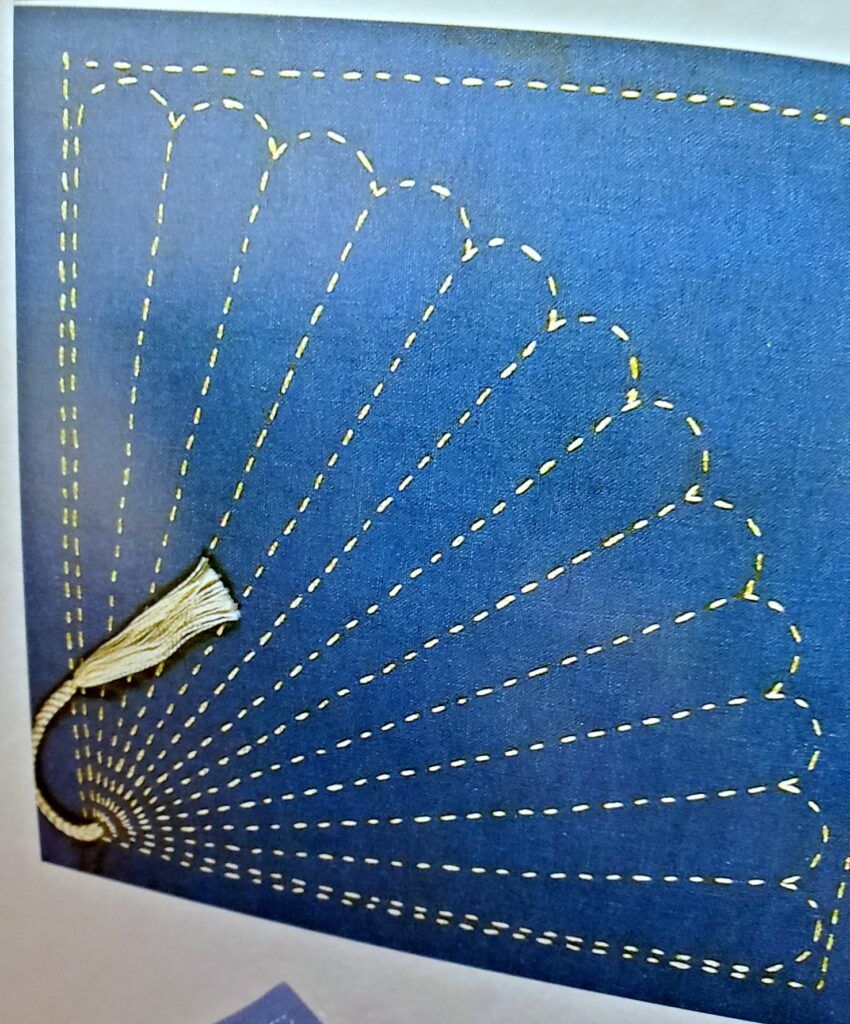 There are two settings on the machine. One for the length of the stitch and one for the length of the space. Be sure to watch the video below to see how it works. I will be doing more videos with this machine when I use it for projects.
I have some larger projects I would like to use the Sashiko stitching on but first I need to do some smaller projects to practice stitching before I tackled a big project. I'm not putting the big project on my List since I'm not ready to work on a big project. For now, I'm just putting "Sashiko" on my list. When I have a small project to do, I will add that to the description.
The stitching pictures are from a book I have that has real Sashiko patterns in it to give me an idea of designs I should be able to stitch with my machine. It is "Japanese Quilting Sashiko" by Hiromitsu Takano. I can see that I will need to do a bit of practicing before I even try a small project!
See you tomorrow,
loreen