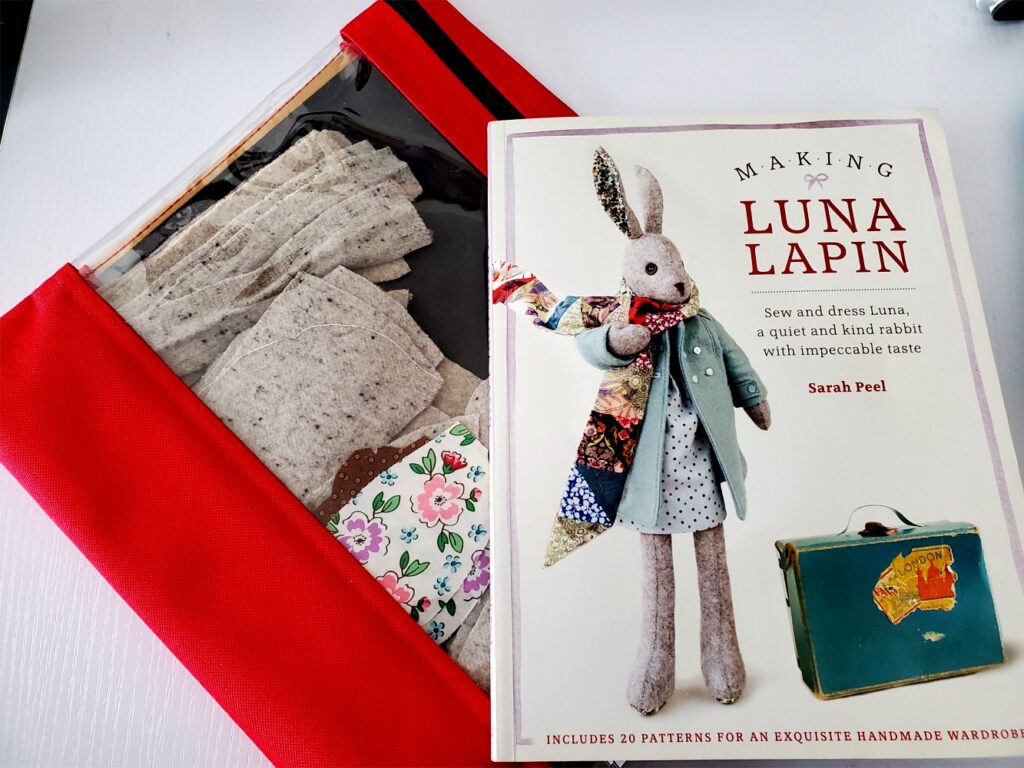 It's Day Four and today's project is Luna from the book "Making Luna Lapin". I had this on my last year's list and just didn't get much done. What first attracted me to this project was the picture on the cover with Luna the rabbit in a double breasted coat. Don't ask me why……….I just liked it!! You will notice in the picture that my project bag is there will all the pieces cut to make Luna. I do have her ears stitched now so a little progress has been made since I dug this out for this year's list!
Even though the book is about making Luna, her clothes and accessories, it has lots of little stories about Luna which are based around the fact that she likes to sew. Here is a picture of Luna next to the "The Story of Luna Lapin". It's a fun book to own, sew from and read. I sound like a book reviewer!!
I am looking forward to actually working on this project this year.
So you can see that every project doesn't have to be a big one or a hard one or one for a gift. You can have projects that you simply want to do and greatly enjoy!
See you tomorrow,
loreen