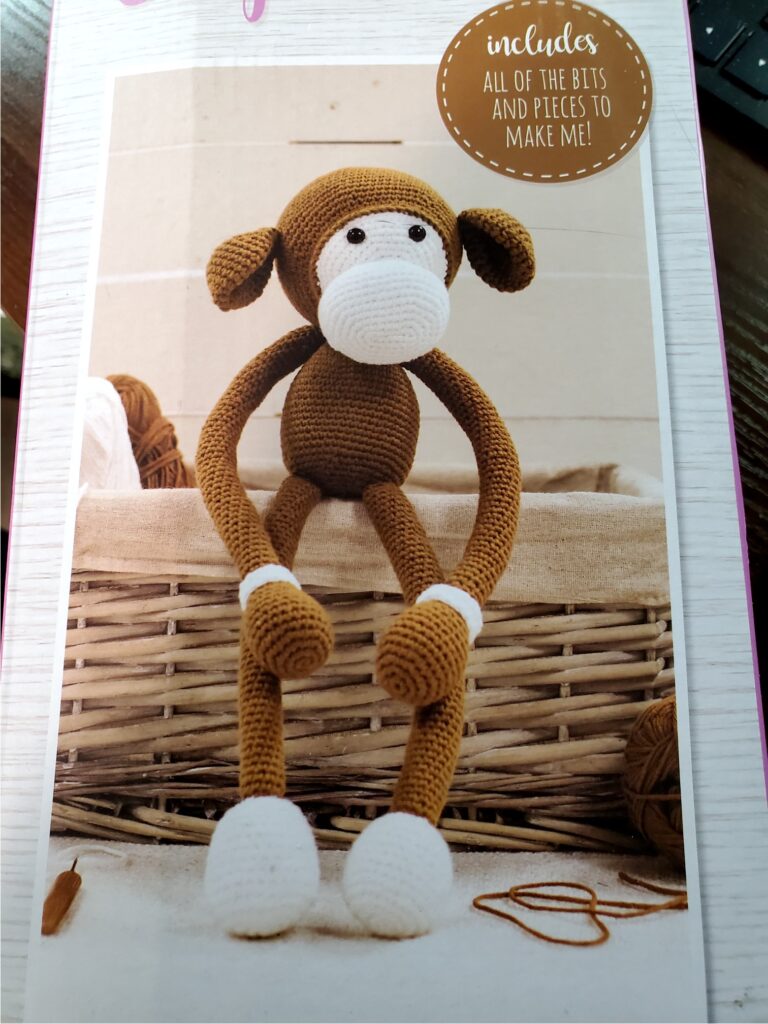 Today's project is crocheting! It is Monty the Monkey and it is a kit I purchased that contains the pattern, yarn, stuffing and the crochet hook. I never had a kit that included the stuffing!! This crochet hook is one of the most comfortable hooks I've used. I don't know if it is because it has a wooden handle or that the handle is more flat than round. The hook works with the yarn so smoothly!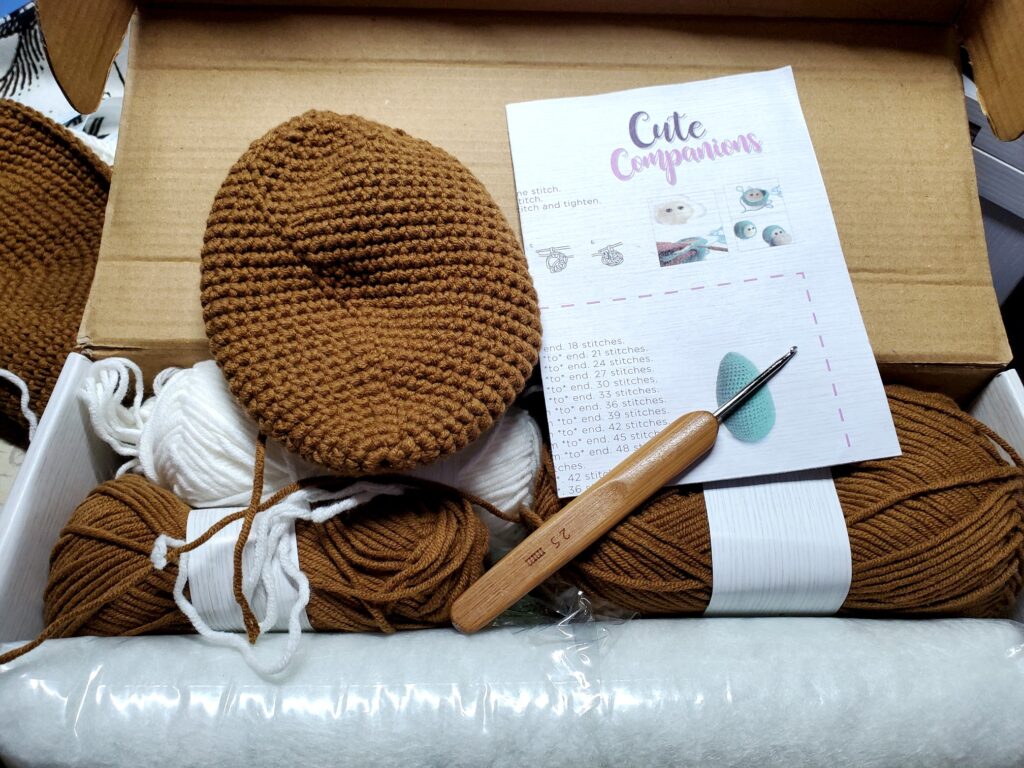 Since I purchased this kit from Crafter's Companion in Great Britain, I have to remember that their DC (double crochet) is our SC (single crochet). The hook is a size 2.5 mm and it has been a long time since I've used a hook that small. The small hook always reminds me of when I was little my Polish grandmother "Baci" taught my brother and me how to crochet. I believe it is spelled Babcia but we pronounced it Bachee (for lack of a better way to show you). Anyway, my brother and I used to crochet with very small hooks. That hobby ended when my brother didn't put his hook away and later on sat on it with an unfortunate injury! I didn't crochet again until the granny square became popular and my friend wanted to make one so I showed her how……..with obvious help from the instructions. I was more of a knitter at the time and went on to own and sell knitting machines.
The body is finished and I am working on the head and face now.
Today's rule is it doesn't have to be a project that will take all year to get done…………….I hope!
See you tomorrow!
loreen