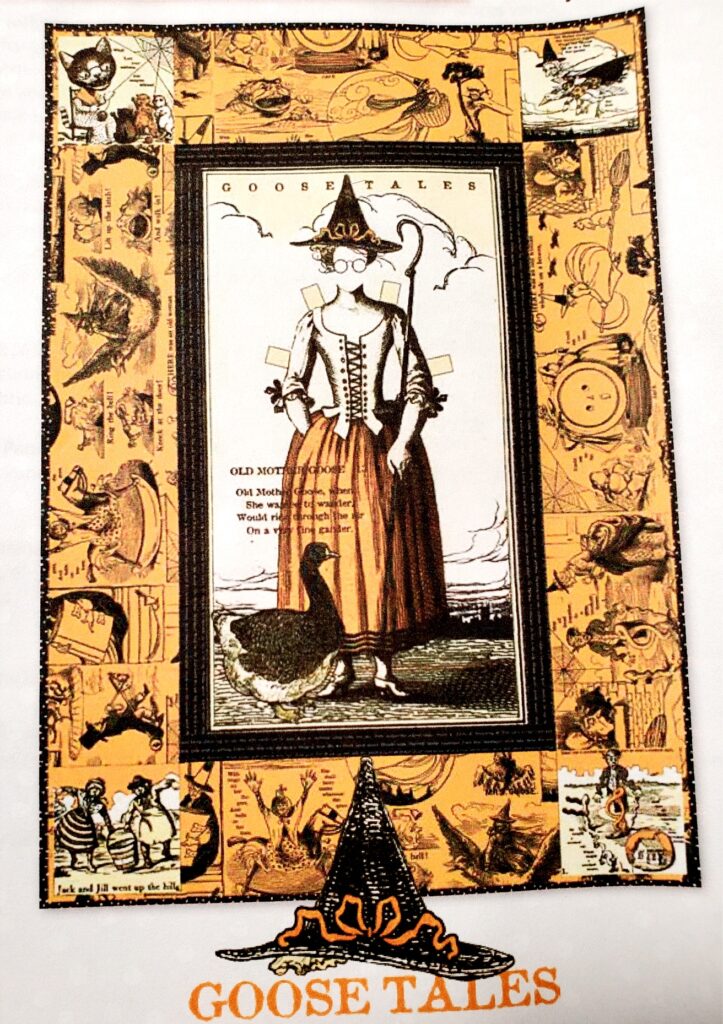 My sixth project is based on a fabric line that I love! It is called "Goose Tales". The fabric was manufactured by Riley Blake and the artist who designed the collection is J. Wecker Frisch. I met Janet many years ago at Quilt Market in Houston, TX. At the time she had just designed a collection based on old children's games. I can't remember the name of the collection but I have some of the fabric in my "inventory". Janet told me the story of her first time bidding on eBay. She wanted a deck of Old Maid cards along with some other old games for inspiration. She bid on about five Old Maid sets not realizing that she could actually win them all and she did! We had a great laugh over that. Janet's father is an artist so that talent runs in her family. You may want to look her up when you have some time. I have enjoyed all of her fabric collections. Very whimsical.
Goose Tales is based on old school nursery rhymes so they are not as "kiddie" as you might expect. Having grown up with Grimm's Fairy Tales, this didn't seem a big deal but I have had people mention the fabric illustrations look a bit scary. Ok with me!
There are two different panels. One is the Mother Goose and the other is meant to make a fabric book. There are four or five patterns using this collection of fabrics. My inventory includes a fat quarter bundle, the panel bundle and some yardage. I did get a bit carried away but I really, really love this fabric collection.
In the months ahead I will share more pictures of the fabrics and patterns and, of course, pictures of what project I am doing first. There is a pattern to make a quilt or wall hanging using the individual blocks that are meant for the fabric book. My intention is do make that project first.
On my project list, I am calling this "Goose Tales" instead of a particular project. You will remember that we are writing our list in pencil so I can easily change it to the name of the actual project when I get it started.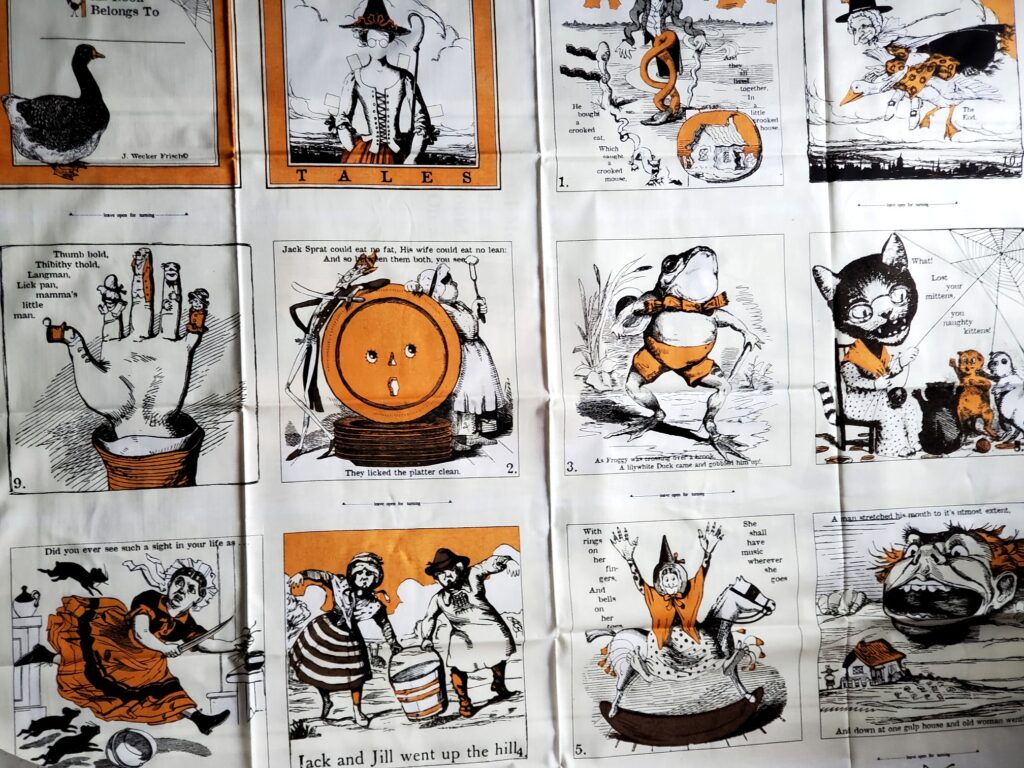 My inclination is to leave it as Goose Tales since my goal is to make more than one item from this fabric collection. I could end up doing the panel wall hanging first and give it as a gift. I have my eraser handy!
See you tomorrow,
loreen