Ok, ok. I know you are saying enough with the acorns already!! hahaha!! What's one more nut among friends!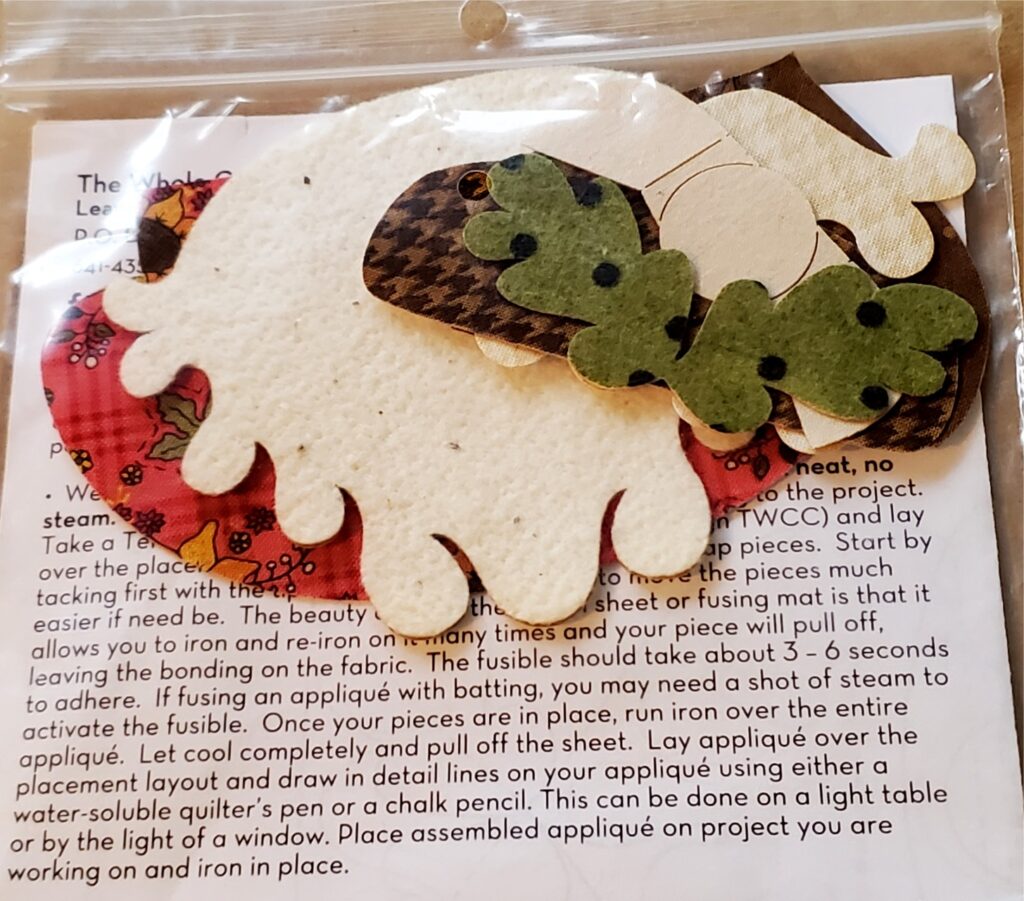 This is a little kit that has the applique pieces already fused and cut out. We need to have a few projects that don't take a lot of brain work and don't take long to do. This project is perfect for that!
It is hard to believe that we are nearing the end of April and I only have five more projects to list! Have you started your list?
I was going to show pictures of my Project Book and pages but I think it is best to save that for a full blog in the beginning of May some time. Right now, let's just work on making the List. Remember your list doesn't have to be in the order you are going to work on your projects. It doesn't have to have all the quilts first, then small projects and so on. Your List is just a list. You can erase and change anything any time. You can cross projects off. You can have five projects or thirty projects. Just keep in mind that this is looking at the whole next year not what you need to have done by June or even December!
See you tomorrow,
loreen