I probably should have made this one Day 25! This project on my 2022 April Insanity List is really about many projects but all the projects will be Christmas gifts. We always promise ourselves we are going to get an early start on our Christmas gifts that we are making. For me, it is usually right around Christmas or right after Christmas in looking back at the rushing around I did because once again, I didn't keep on track on getting gifts made early. Some times what was going to be a Christmas present became a birthday or special occasion present!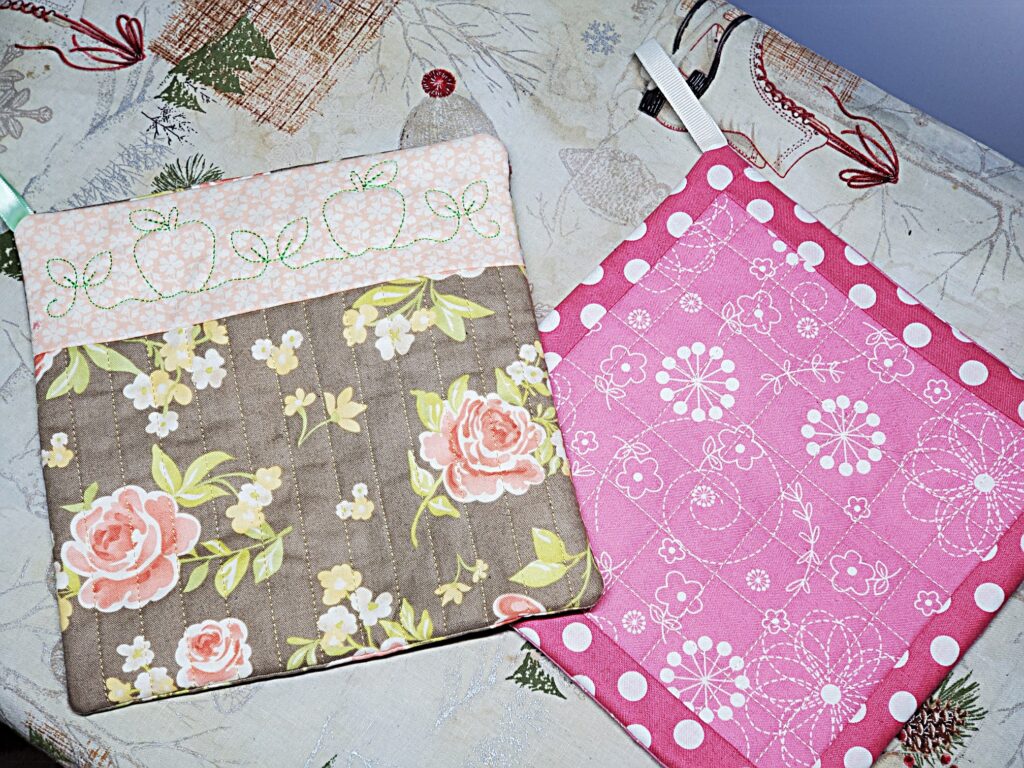 The goal here is to make some gifts to have on hand and/or getting a jump start on next Christmas. Wouldn't it be nice to have a small box of things you've made that you can go to when you need a last minute gift. Even better, wouldn't it be nice to get to Thanksgiving and have that box filled with items you've made throughout the year! Let's just sit here and imagine that for a moment or two.
The first of the gifts I would like to work on is the towel holders and potholder. I digitized these projects so they can be done totally in the hoop of my embroidery machine. The hardest part of getting a potholder or towel holder is to pick out the fabrics to use. In some cases, you will know right away what fabrics you want to use because you will know who you are giving the gifts to. I would like to make some general "kitchen" ones just to put in the box to have on hand. We can make getting a project done or even started because we are sitting there deciding who we want to make the gift for. Why not just do a few that are kitchen themed or holiday theme without worrying about who will receive the gift? For me, that seems like a more relaxing way to get into the groove of making some Christmas gifts.
So in typing this blog today, it helped me decided that I am going to make a few potholder sets first with fabrics that I have in my fabric inventory. I know that I have a box full of fabrics with veggies, fruits, garlic, popcorn and other novelty foods. That's where I'm going to start. When I enter this project into my Project Book, I will make note of the fabrics I want to use and potholders will be first. Sometimes having something really simple to do can be very relaxing and extra enjoyable. I will dig out some of these fabrics after April and post a blog with pictures so you can get some ideas for yourself. If I want to make a towel holder or two to match the potholders, I will just make sure that I have enough of a given fabric to do a set.
See you tomorrow,
loreen