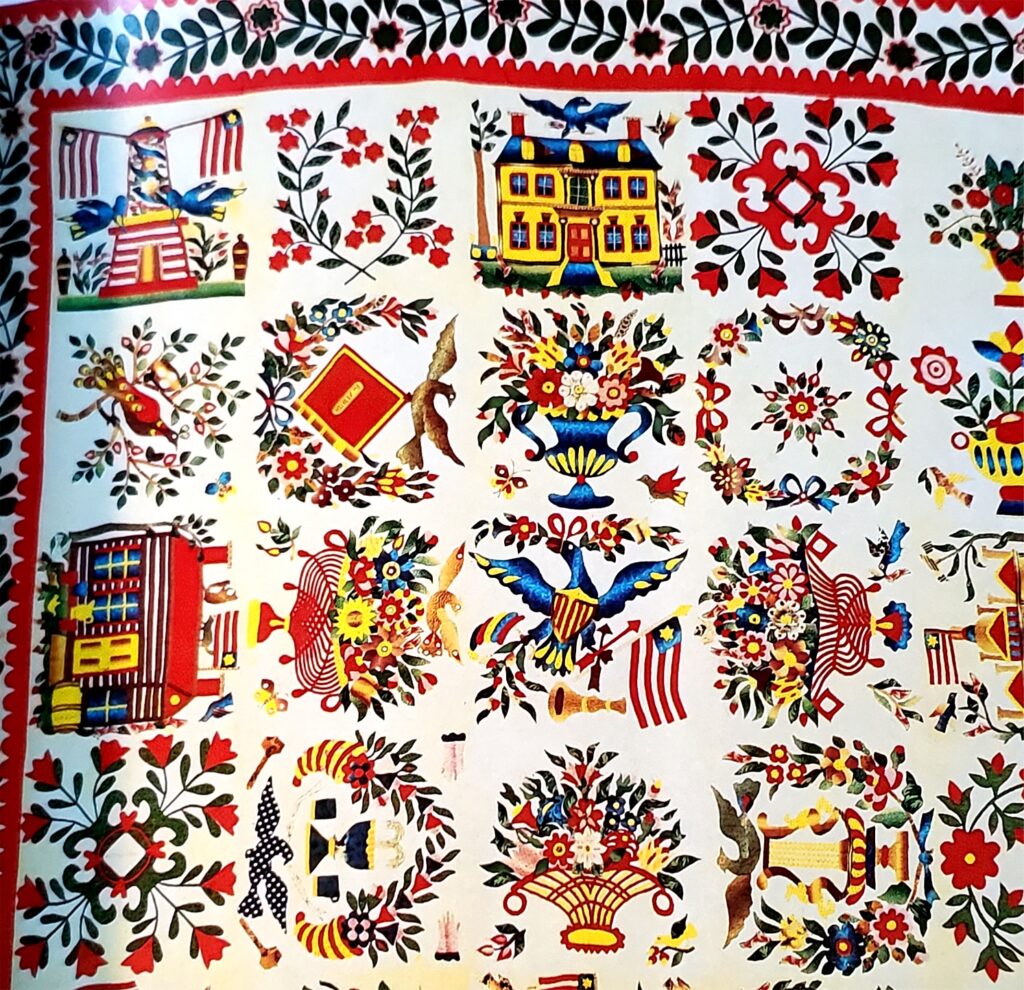 I've always wanted to have a Baltimore Album quilt so it is going on my List this year. This project, however, is a bit different than the others. This project will be for me to draw up the patterns for this quilt and the actual stitching of the quilt will be on next year's list. Remember how we talked about breaking up a big project into sections. This is a perfect example. I'm not going to stress myself by having to design and draw up all the pieces, blocks, etc. AND stitch it all the applique blocks AND put it all together AND then quilt the whole thing. Holy moly!! Let's slow down and look at this realistically!
I am putting some pictures of old Baltimore Album quilts to give you an idea of what I am working on.
I don't even know what blocks I want to design or use in this quilt. I don't know how many blocks I want to have or what size blocks. Let's start with the fact that I believe (and this could change) that I would like a large center block with smaller blocks (probably 12″) around the center block. That's what I have in my mind so far. No decision has been made about whether I want it as a wall hanging or bed quilt, etc. We are just in the incubator stage right now but I wanted to put it on my list so I, at least, get it started.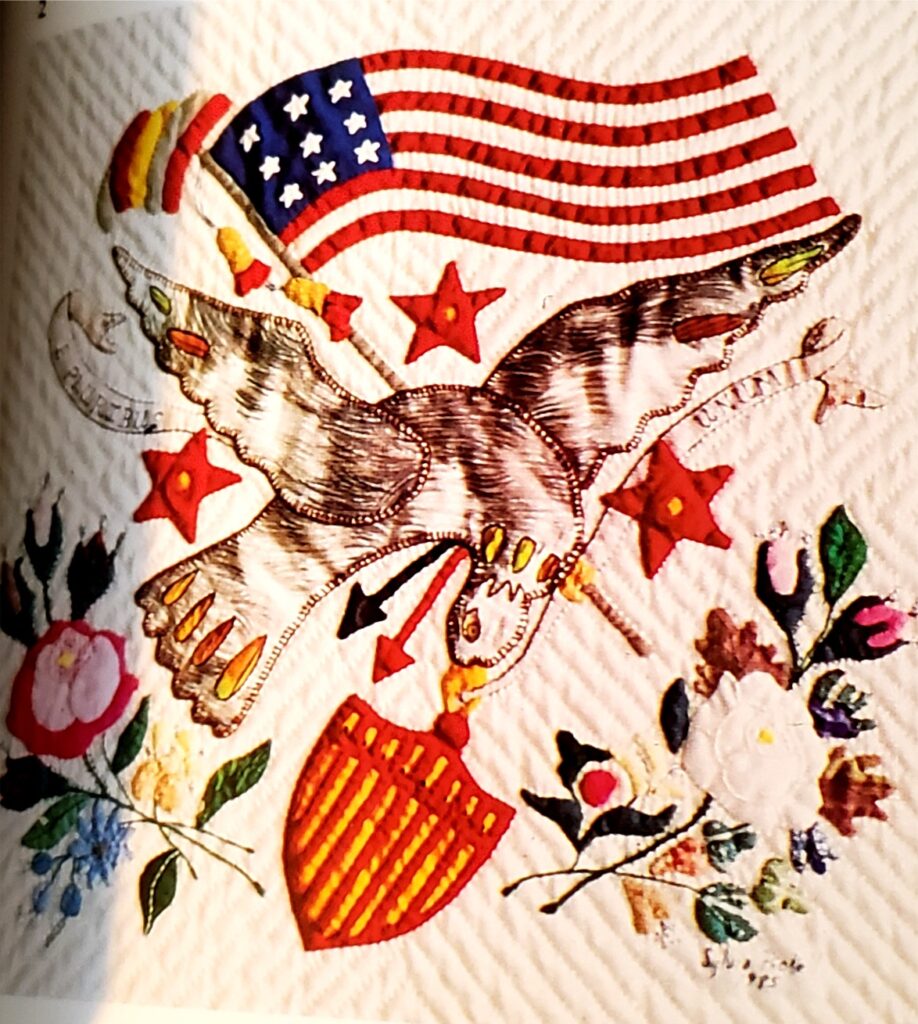 I will be using EQ8 software to design the quilt, blocks, sashing and borders. By using software to design your quilt, you can easily change the size of the blocks, add or remove sashing, change how many borders and what size without redrawing and recalculating the quilt. Once I have designed a block, it can be any size I want it to be without redrawing it. Doesn't that already sound easier than a piece a paper and pencil!
See you tomorrow,
loreen