Last year, I added making Luna Lapin to my annual April project list. Not getting beyond the cutting of the rabbit pieces, Luna and her brother Alfie are going to the top of this year's list. Debating whether or not I was going to machine stitch or hand stitch this project seemed to be my holdup last year. Silly, huh? I've decided that stitching the rabbits on my sewing machine seemed like more work. By the time I get the machine set up with the right thread, etc., I could have had the ears done and attached to the head and I do like to have something to work on when watching TV. It makes me feel like I am being productive when I'm glued to some TV show!! Don't burst my bubble!
The book is titled "Making Luna Lapin" by Sarah Peel. The wool coat on the cover was what attracted me to this book. I'm making this project for me. I would love to have Luna on display so I can enjoy looking at whatever outfit she may have on. Maybe I'm reverting back to my childhood! If you want to see some of the inside pages and/or order this book, here is the link.
Part of the fun of this book is reading Luna's story and the intro story for each pattern. A little make believe never hurt anyone, I say.
Even though this project is going on my April 2022 annual project list, I am going to start working on it this week.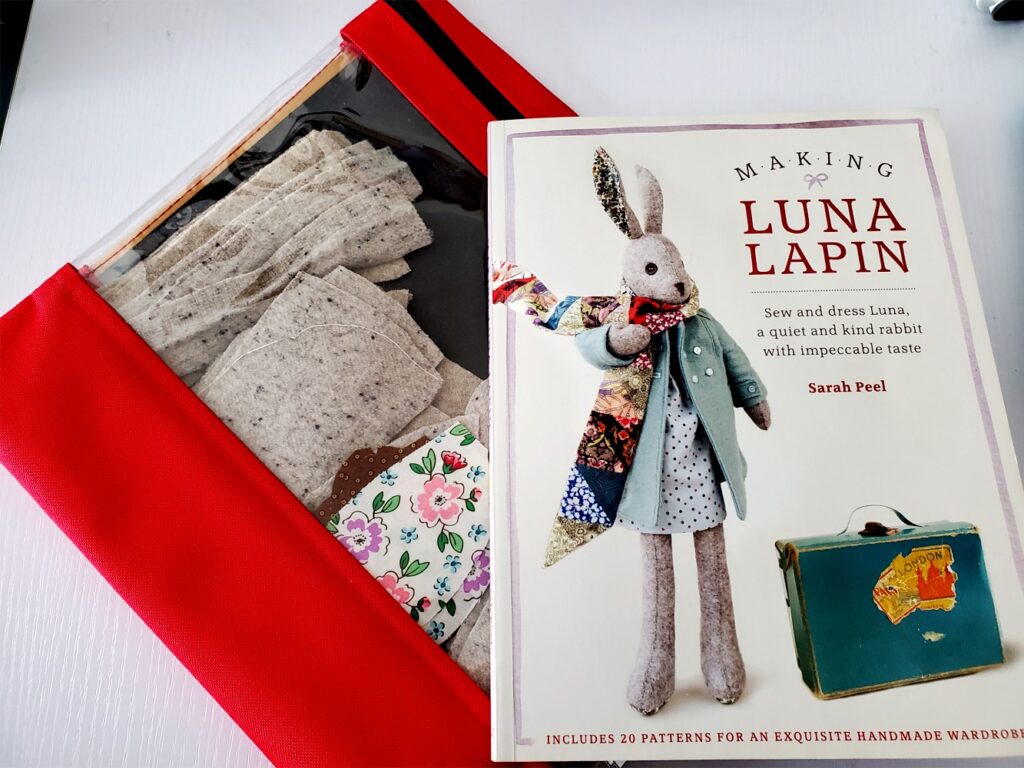 Thanks for stopping by!
loreen