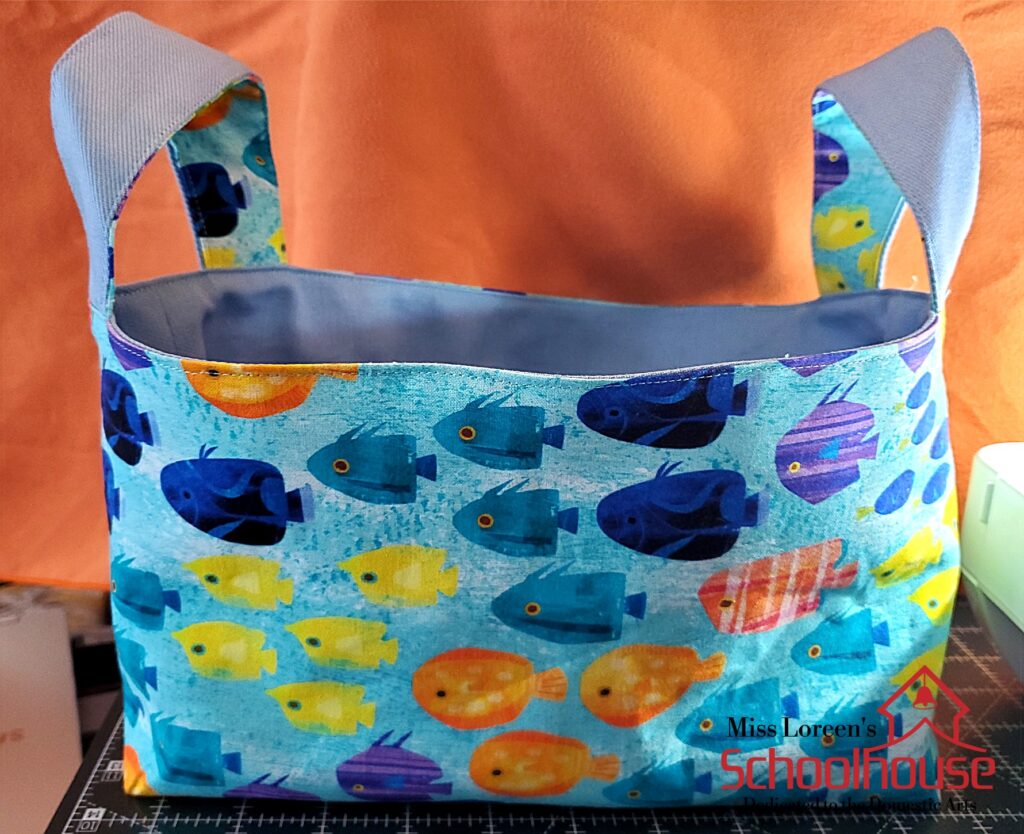 Here's a fun busket to make from two fat quarters! Don't know what fat quarters are? It is a fabric cut that quilters like to use. A quarter of a yard of fabric is 9″ x 42″. A fat quarter is 18″ x 21″ so you have more of a square to work with. The fat quarter is the size that it is because it is taking a half yard of fabric 18″ x 42″ and cutting it in half on the long end…the 42″ cut in half. Don't know what a busket is? It is a basket and bucket combination!! Ok, I made the "busket" name up!!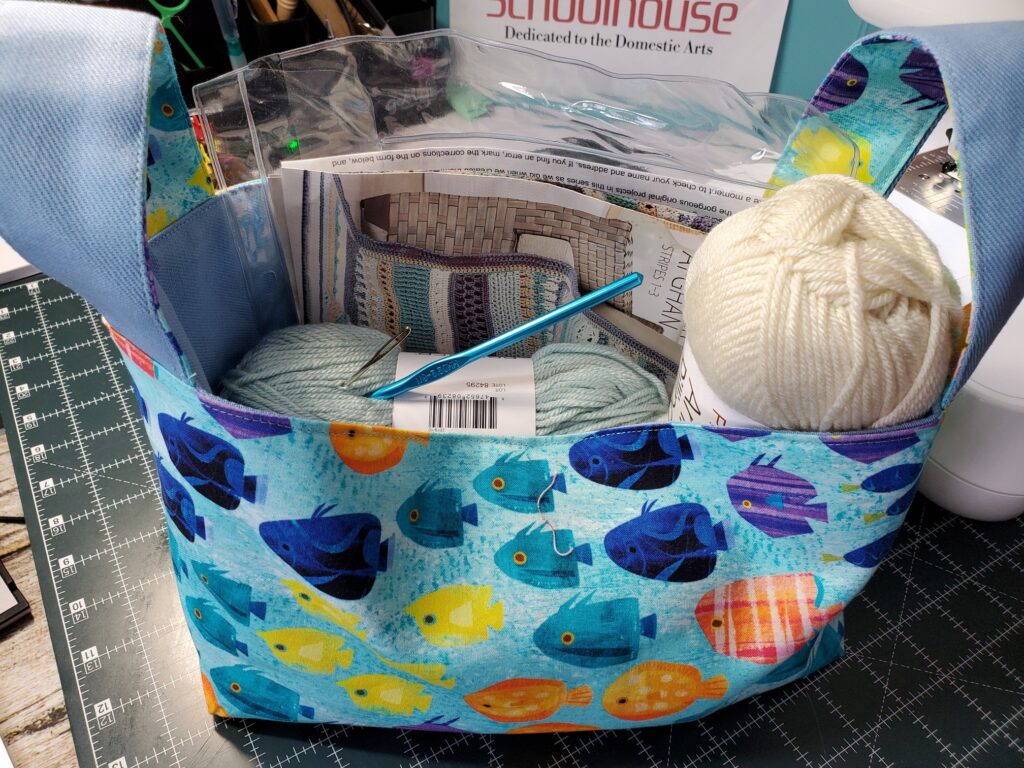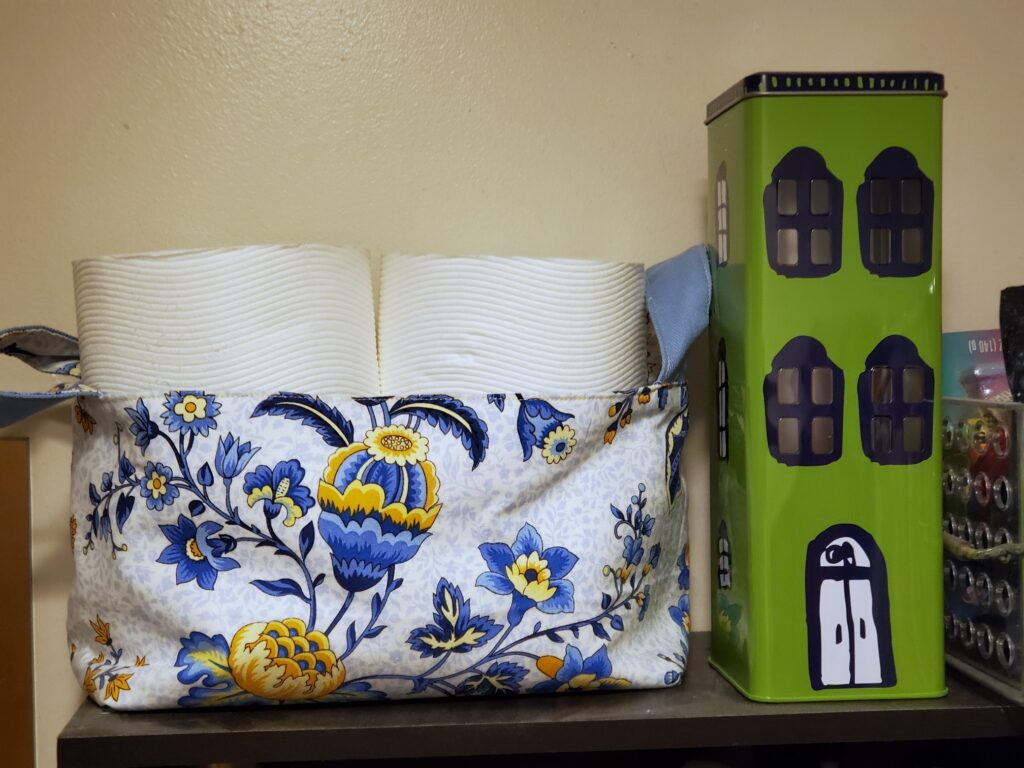 You can use this busket for anything from holding your knitting or crocheting project to holding your bathroom "essentials". I can hold at least four skeins of yarn, my pattern instructions and my scissor/notions bag in the busket with plenty of room left over. I have four jumbo rolls of TP in the busket so if you didn't want any to show, just keep two rolls in there.
Here is a close up picture for you to use when making this busket so you can see how the handles were pinned on and stitched.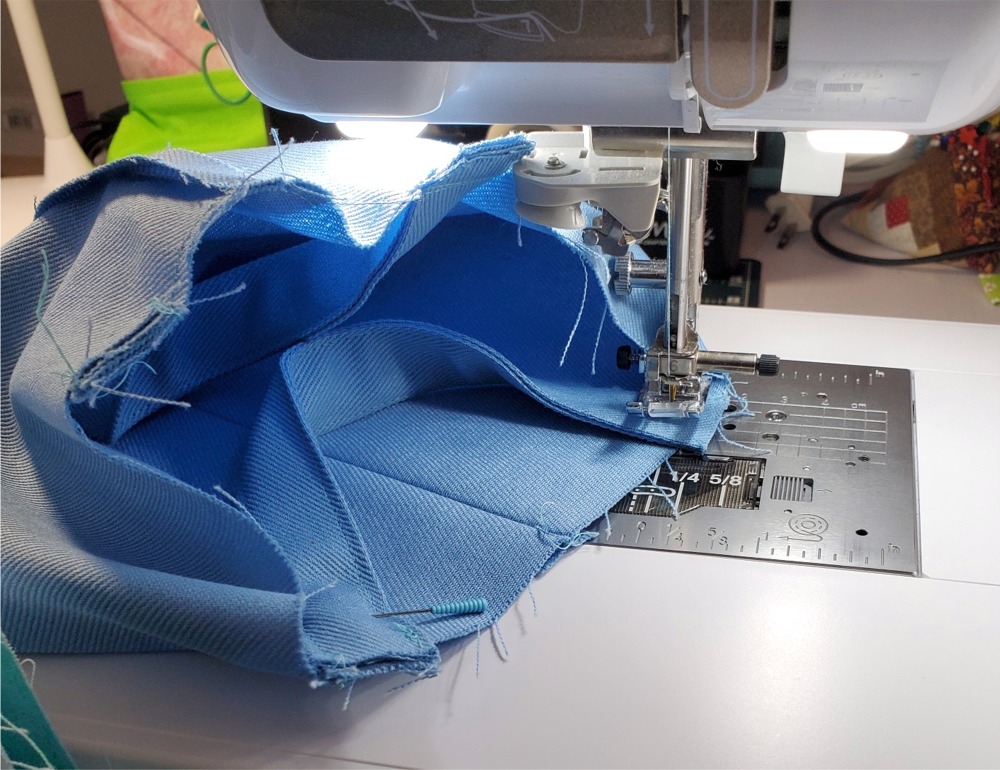 ---
Watch this video tutorial for making the busket and, as you can see in the picture, I made two different sizes. Check in the video's description for a link to a free download of the cutting instructions. Have fun making plenty of Buskets with handles….or without!
Thanks for stopping by,
loreen