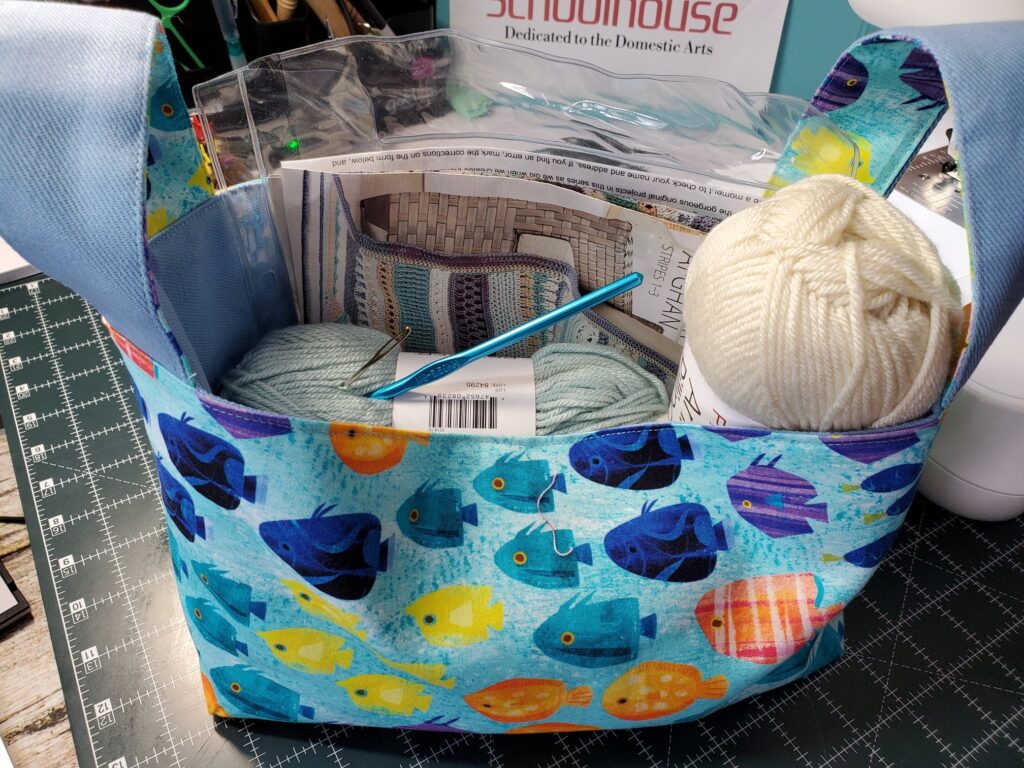 It's Day Eighteen and this is my eighteenth project on my 2022 April Insanity List. This project falls under older project. It is a kit of the month club. Each kit contains the yarns to make three stripes of the afghan. While this is a pretty easy project, I have been putting it aside the last few months to get other things done.
It isn't always about not having enough time to work on a project. Sometimes it is simply not taking the time to work on a project which is exactly the reason for making my 2022 April Insanity List…..and sticking to it!
The yarns I need to work on together with the pattern fit perfectly in the fabric busket I made last year. I have a sew along video tutorial on the Miss Loreens Schoolhouse YouTube channel for this busket (basket plus bucket) if you would like to make it.
The first kit came with the basic instructions, a crochet hook, stitch markers, a darning needle and the first three balls of yarn to use for the first month's stripes. There are three stripes each month featuring new stitches. There is also a link with each month's pattern where you can watch each stripe being stitched. The videos are great, nice and up close and the person doing the stitching is very good at showing and explaining each step. A beginner could make this afghan.
I only have a few months left to do so this is a project that will be finished sooner than most. That is exciting to think about!! There are video tutorials for each month that I have finished where I show what comes in the kit and I do some crochet stitching of different types of stitches. Below is a link for the first month's kit and demo crochet stitching. There are seven video tutorials so far and you can find them under the playlist "Crochet-Knit" in the Miss Loreens Schoolhouse Youtube channel.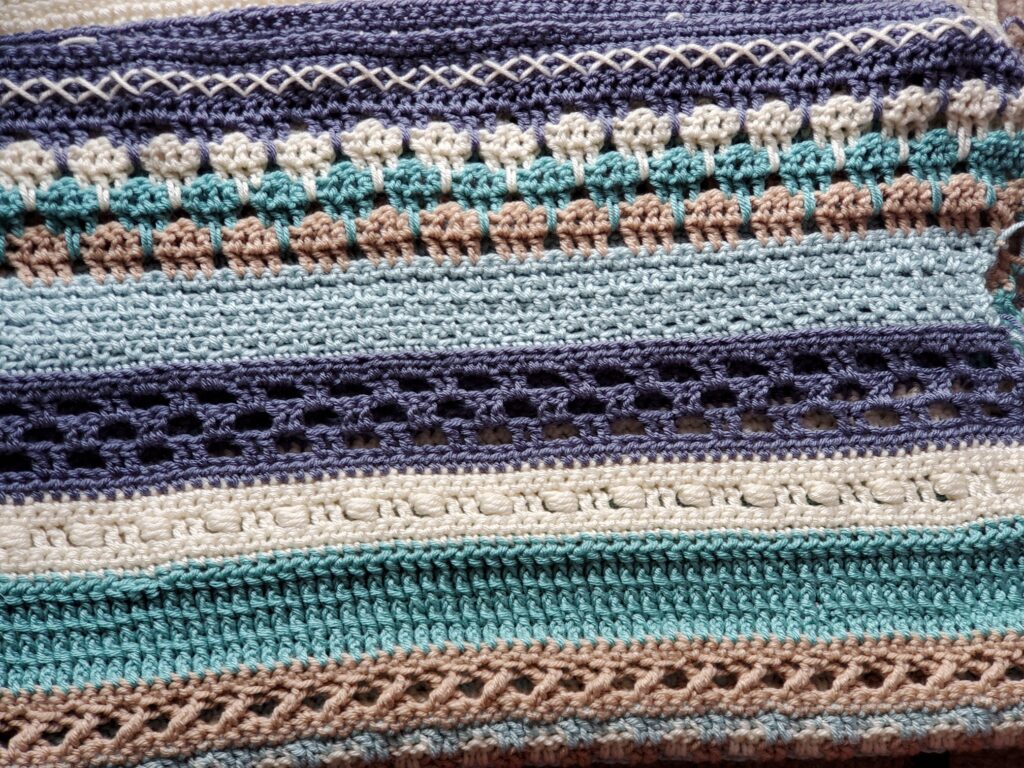 This project is from Annie's Crochet Club. They have the kit for crocheting or knitting.
I am looking forward to getting back to this afghan and getting it done. I will say that once it had a few strips done, it was nice and warm on my lap while I was working on it!! Guess I'd better get it done before hot summer weather arrives!
See you tomorrow,
loreen