Ok, now this is an oldie but goodie! This may be the oldest in my inventory of unfinished projects. I found the receipt in the project box dated 2009! Can you beat that one!!
I took this class with the author of the book. Her name is Jill McCloy and the book is titled "The Heirloom Shirt". I'm not sure if the book is available any longer.
I don't own the sewing machine I used for this class so I can only hope that the sewing machine I have now will have some of the same stitches I used back then. Of course, it will require me remembering what those stitches were but that's for another day!
We had to use a regular sewing pattern for the actual shirt and I have that in the project box. I was pleased with that little find!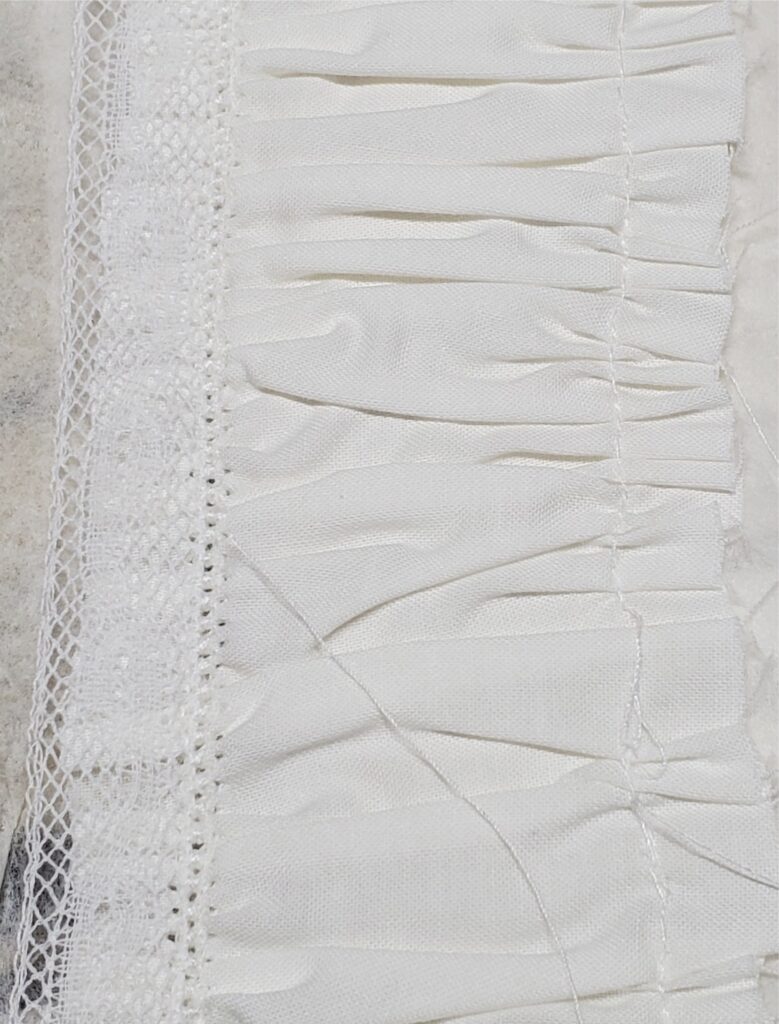 So far, I have found several of the sections of heirloom stitching that make up parts of the front of the shirt. What I remember of this class was Jill, getting to know her and working with heirloom stitching techniques. I don't remember how many sections I got stitched or what the sections looked like. Since I've only taken a couple of pieces out of the box, the rest will be a pleasant surprise!
There is quite a bit of fabric unused in the box so hopefully I will have everything I need when the time comes to put the shirt together. Generally, when I do a project like this, I do make sure I have all the fabric needed.
The pictures don't show the best detail because everything is white stitching on white fabric. There may be a little off white stitching in the shirt since I seem to have two spools of off white thread in the box. Hopefully, it wasn't white at one point!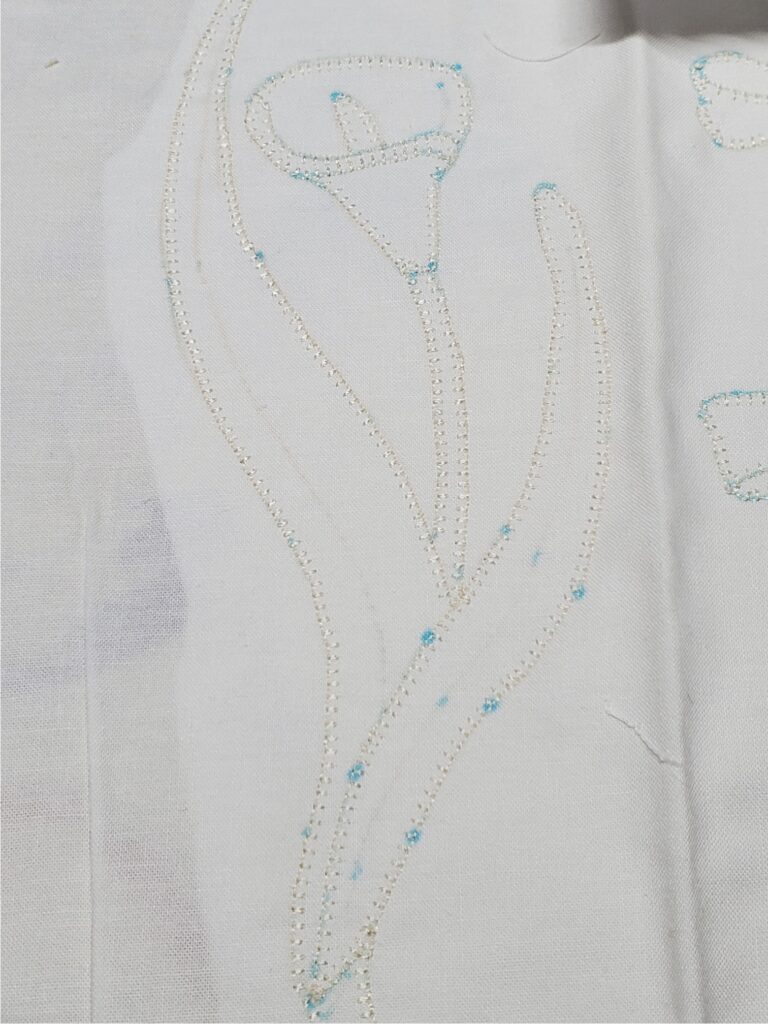 The only problem I see is that the fabric pen markings are still on some pieces. I have to assume that it was a water soluble pen and I have to hope that the markings will come out. I will save that discovery for another day just in case it is bad news!
You can see all of the water soluble pen dots on the picture on the right. It looks like I did you the off white thread for stitching these flowers.
You'll have to stay tuned for a blog in May letting you know if the pen markings came out! That will be the first step for this project!
Hard to believe how much I love heirloom sewing and I never finished this shirt!
See you tomorrow,
loreen