It has been awhile since I have posted and worked on my Annie's Club crochet striped afghan. Here is a picture of where I am so far on this project. The long and short of it is that the company that has hosted my website for a decade, somehow erased all of my content. I took awhile to decide what I wanted to do and decided that I would switch over to my Miss Loreen's Schoolhouse name and make the website part blog and part informational pages. It may be a bit sparse for awhile so please be patient as I get everything up and running again.
Here is my video tutorial on the very first kit for this project.
It has been a real treat to work on this afghan even if I have had to set it aside for awhile. It is really easy to get the three rows done each month so if you're thinking of trying this type of project, it isn't overwhelming at all!
If you'd like to join along with me, below is the link for this afghan kit. It comes in either crochet or knit and you can start any time of the year!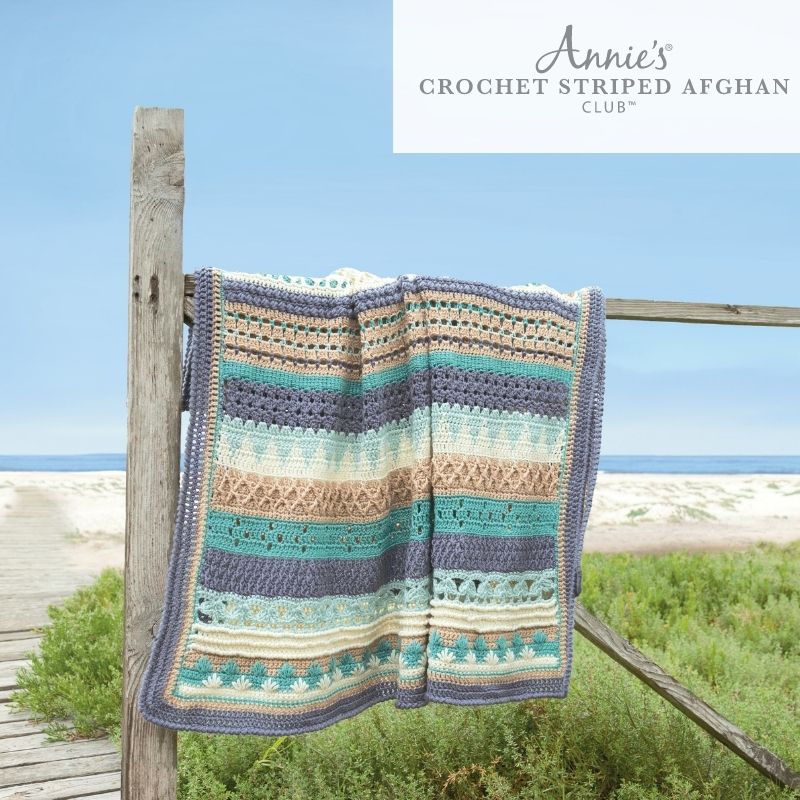 See you soon,
loreen