In the kitchen today, I am making turkey soup from some turkey bone broth I made last week. I canned the broth and one of the cans didn't seal properly so today I'm using it for my soup! Just added some fresh carrots and celery; adding egg noodles later.
I never use up all the carrots and celery when they are fresh so I keep dehydrated carrots and celery in my pantry when make soups and casseroles. My supply was getting low so it was time for a new batch. Making soup at the same time didn't require any additional chopping time and now I have lunch for a few days!
I use my Foodi to dehydrate as I was lucky enough to have the dehydrating feature on mine. I had to buy a dehydrator round rack that was made for the Foodi and it works perfectly. The round mats that keep small pieces from falling through was a separate purchase but not very expensive. If you have a Foodi that has the dehydrating feature and you want the same rack I am using, click here for the link. The round mats were from the same company.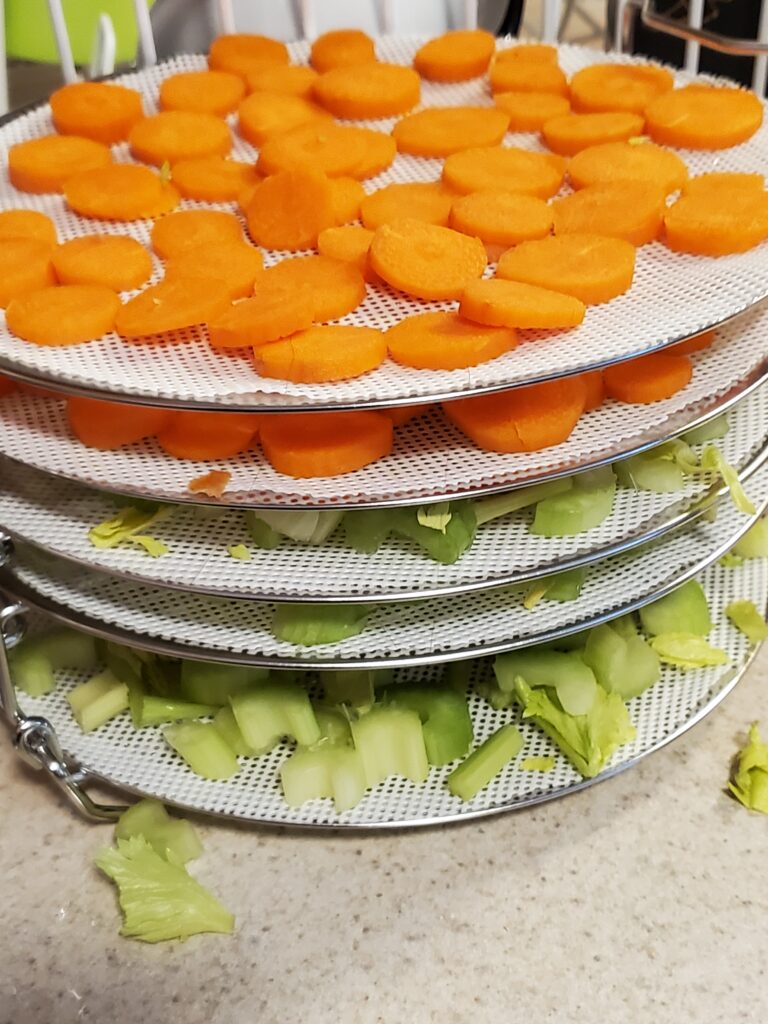 Now that everything is cooking away, it's time to get some sewing done!
Thanks for stopping by!
loreen