I am finishing up one of my last year's projects. It was a block of the month….really blocks or sections of the month. The pattern is River Rock by Designs of Sarah J and is made with all batik fabrics.
The kit was with all ten inch squares. Each month there was a new packet of ten inch squares from which I usually made a large 20 inch block and a smaller 13 inch block. Both blocks were the same design, each using different fabric colors. Sometimes there would be a "spacer" or two to also stitch up.
This quilt was not put together by rows or columns but by sections. The "spacers" were used to fill in areas between, beside or under a block. It was a fun quilt to put together and the instructions were easy to follow.
I have so much fabric left that I am going to be using the leftovers for other smaller projects this year and I'll let you know when I am using these fabrics when I post about the projects.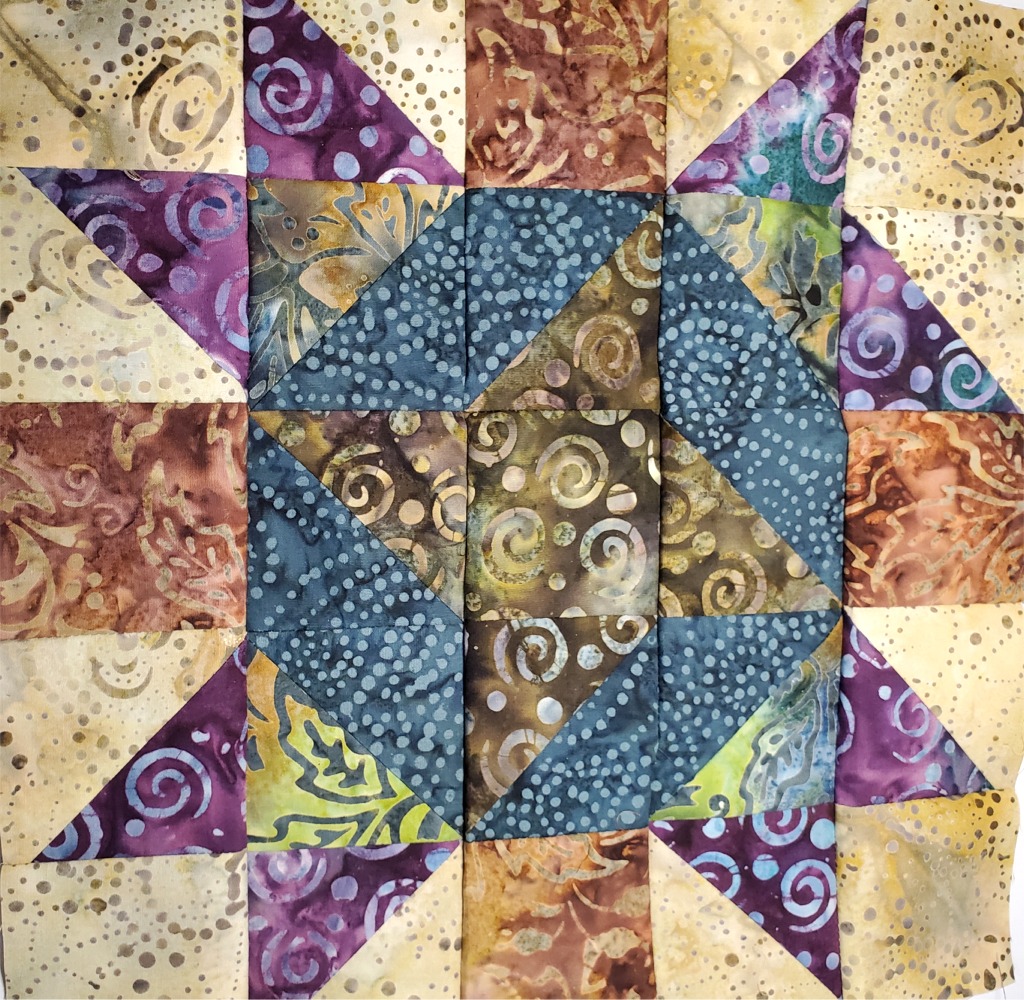 After I put all of the sections together, I realized that I had one area that I had stitched on wrong! 
Not to panic, I just had to unstitch down a seam and across a seam.  Whenever you have to unstitch an area of the project that you have done or that particular section done, you just have to relax, take a deep breath to see how to fix it.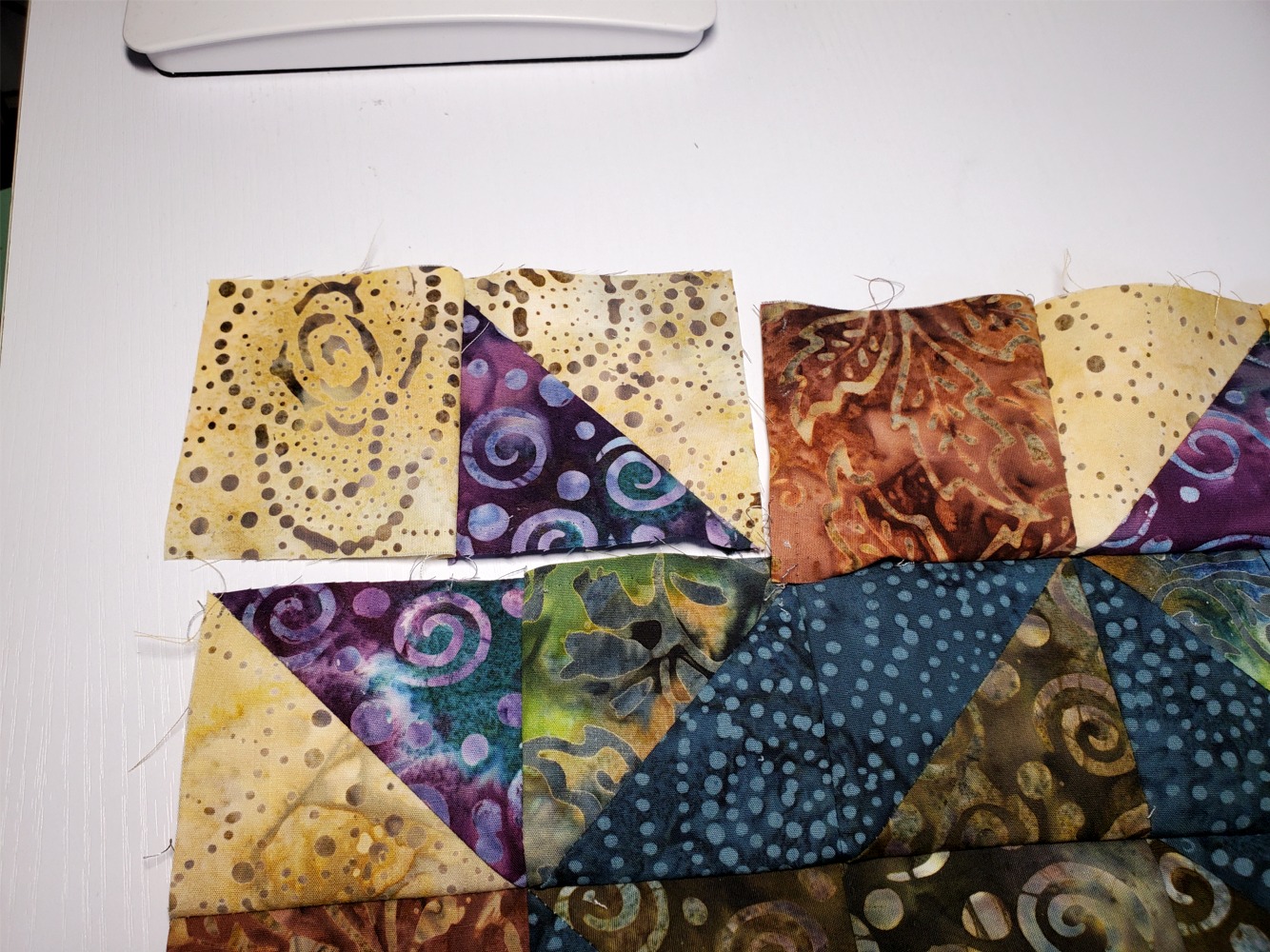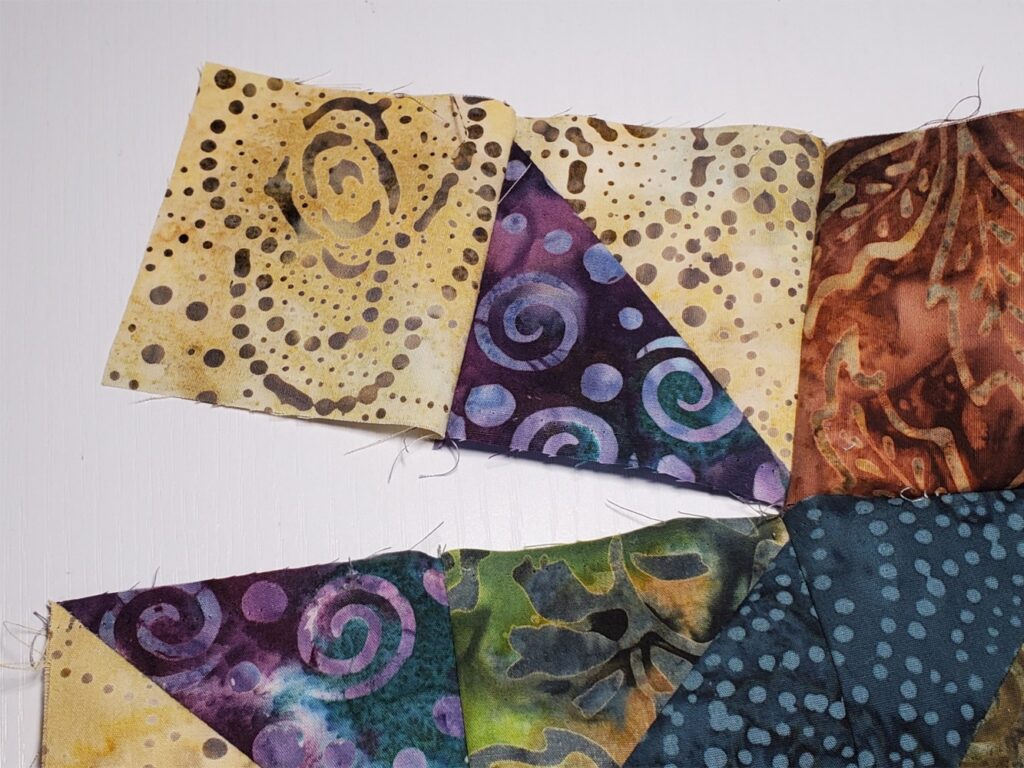 Whenever I unstitch an area, I always unstitch a few inches passed what I need to fix so that I have plenty of room to realign the fabrics.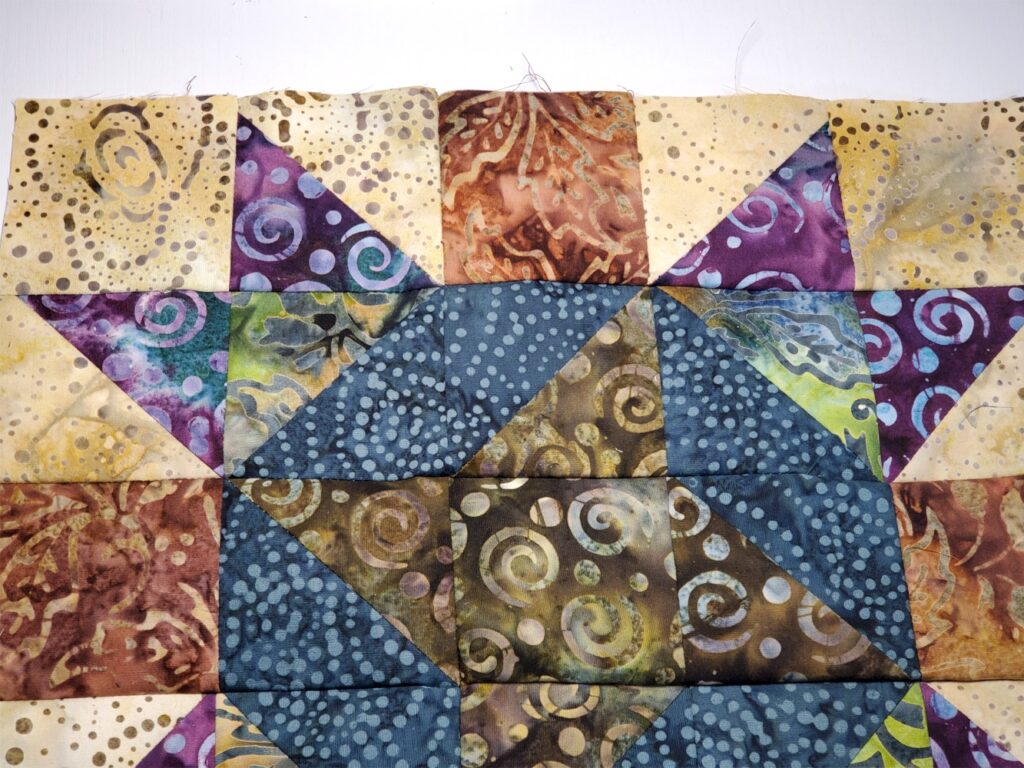 There is one more small border to this quilt and I have just one side left to stitch on.  When that is complete, I'll post a new picture for you to see.
So, if you make a mistake, relax, take a deep breath and fix the problem.  You'll be so happy when it is looking good!
See you soon!
loreen