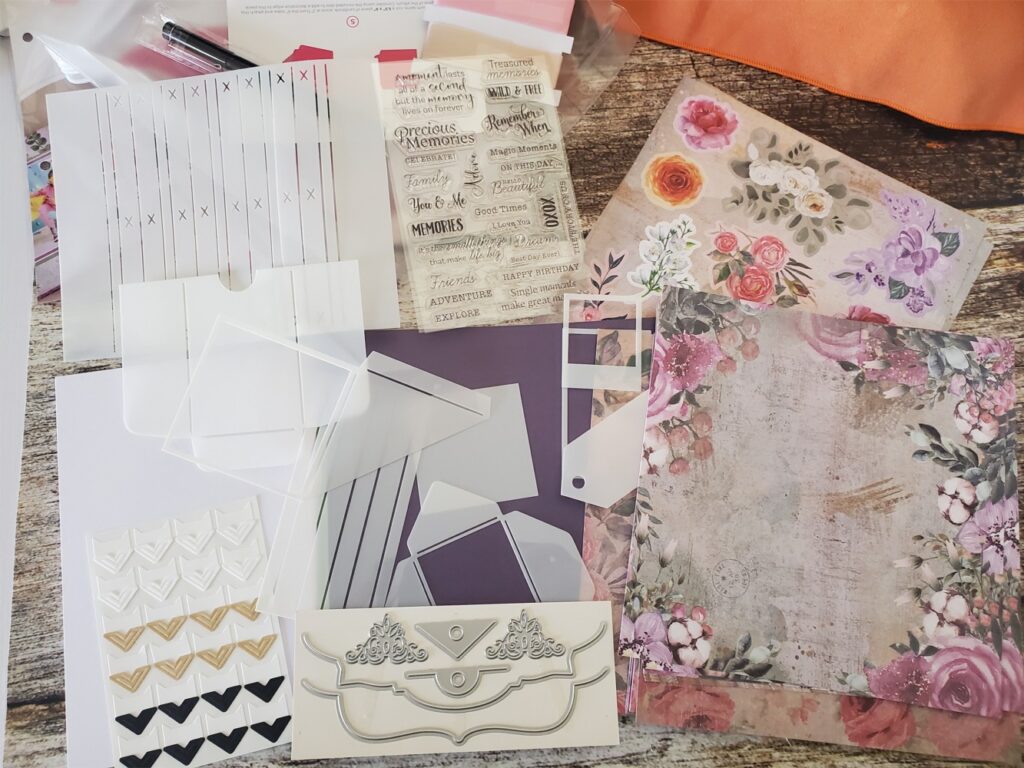 Today features a new project for my April list.  I have subscribed to the Crafter's Companion monthly club where I receive a new kit in the mail each month.  The kits are based on different paper crafting techniques.  I am going to use mine to create mostly home décor items or gifts.  That's my plan!
With this being a monthly club, my goal is to make a project each month using what comes in the kit.  Each month will have different products depending on the technique to be learn.
The club started in March so I already have a kit to work on.  The first kit is about making memory albums. As you can see in the pictures, there's a lot of stuff!! There are dies for cutting fancy edges for the book and pages, templates, stamps, photo edges and cut out flowers of all different shapes and sizes. The nice thing is all of the supplies come in a zipper sew through bag for easy storage and keeping the left over supplies in. I will post pictures when I make an album since I have to get it done before the next month's kit arrives in April!
Adding this club to my April list will give me the reminder I need to take the time to work on something fun for me!
See you soon,
Loreen