Today starts my annual April projects list. For those of you who are new to my blog, each year in the month of April, I make a list of the projects I would like to do over the next year along with projects I would like to get finished. In the case of bigger projects, I usually hope to make some progress though not get the project completed. You know how that is!
It's not a list that is set in stone and nothing bad is going to happen if I don't get everything completed or even if I don't get half of the projects completed. It's just a list. I started it so that I could see some sort of plan for the coming months or, in some cases, remember that I have a certain project that I haven't worked on for a while, even several years!
I can take projects off the list that I may change my mind about doing. If I find that I need to add a project for a birthday, etc., then my rule is something comes off the list! If I finish a project, I can decide at that time if I want to add another project or if I just want to work on my original list. You can do the same. Remember, and I'll say this over and over, it's just a list!
The first project going on my list is part of several projects that I am making from one fabric line – Goose Tales from Riley Blake. This collection is now a year or two old but some shops still have all or part of the collection. This is one of my favorite collections as it is designed by J. Wecker Frisch. I met her a few years back at the Houston quilt show and found that I really like her fabric collection.
Last year I just put Goose Tales on my list rather than a specific project. I had several projects to pick from and hadn't made up my mind which one I wanted to do first. This year I am putting one project at a time on so I can feel that sense of accomplishment that sometimes passes me by!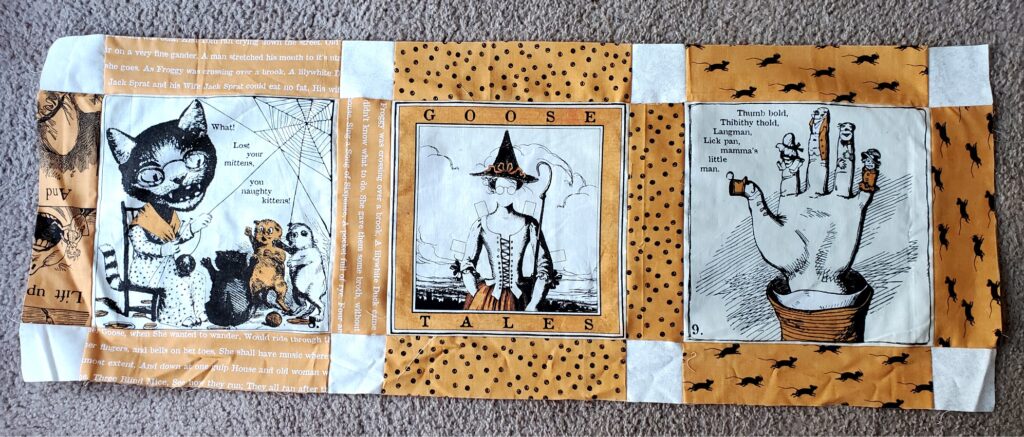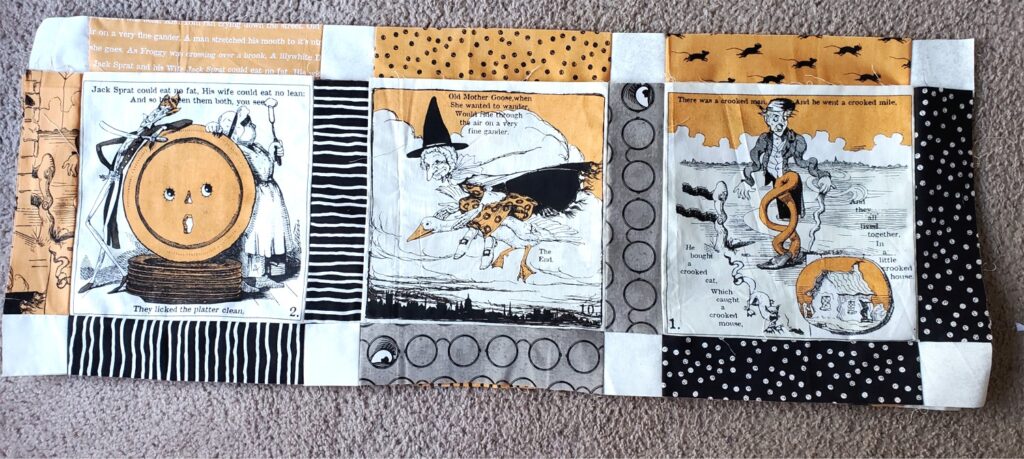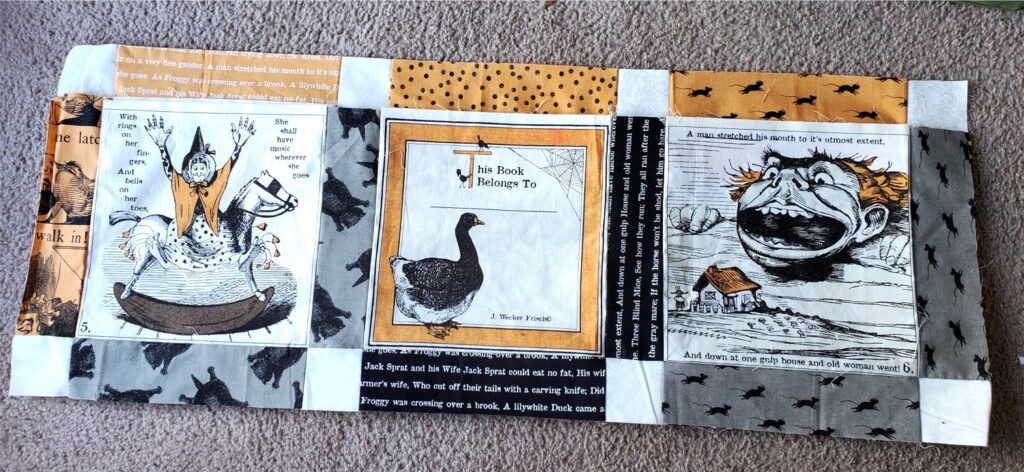 I have stitched the rows for the first quilt project so my Day One project will be to finish this quilt.  I have to stitch the rows together and add the border.  That seems like something I can get done in May! The quilt top is made using the book panel fabric.
Remember, I am making my list in April and I start working on the projects in May.
See you soon,
Loreen