My project for day three is umbrellas. I'm not making an umbrella! It is umbrella shapes machine appliqued onto fabric to make a table runner. The umbrella shape is a die from Accuquilt along with the flowers and stems die. The dies were designed by Edyta Sitar from Laundry Basket Quilts.
Since this is an applique project, I will be ironing a fusible web to the back of the fabrics that are going to be the umbrella, flower and vine shapes before running them through the die cutting machine.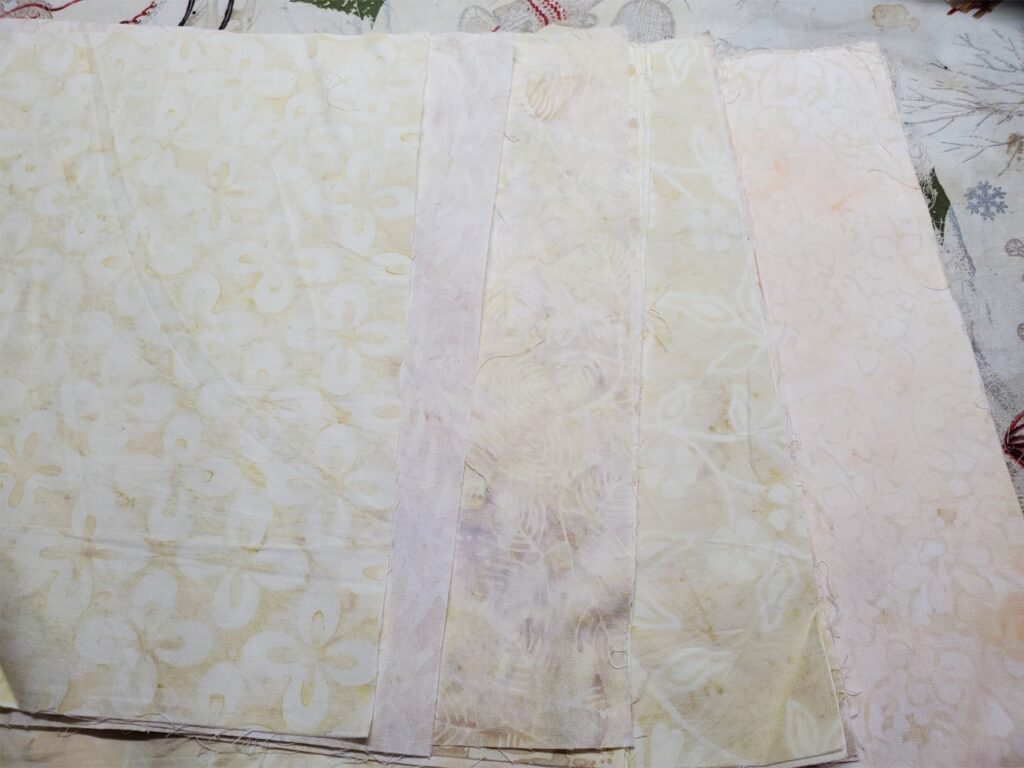 The fabrics I am using for this project are batik fabrics left over from my last year's Block of the Month. You can read about that project in a blog from last week. The background batiks are from a batik cream colors layer cake I got out of my "inventory".
When you make your project list, be sure it isn't chuck full of huge projects, unless that is what you really want to do.  If so, be kind to yourself and not list as many projects to do throughout the year!
I'm giving myself a break this year and having mostly smaller projects.
See you soon,
loreen