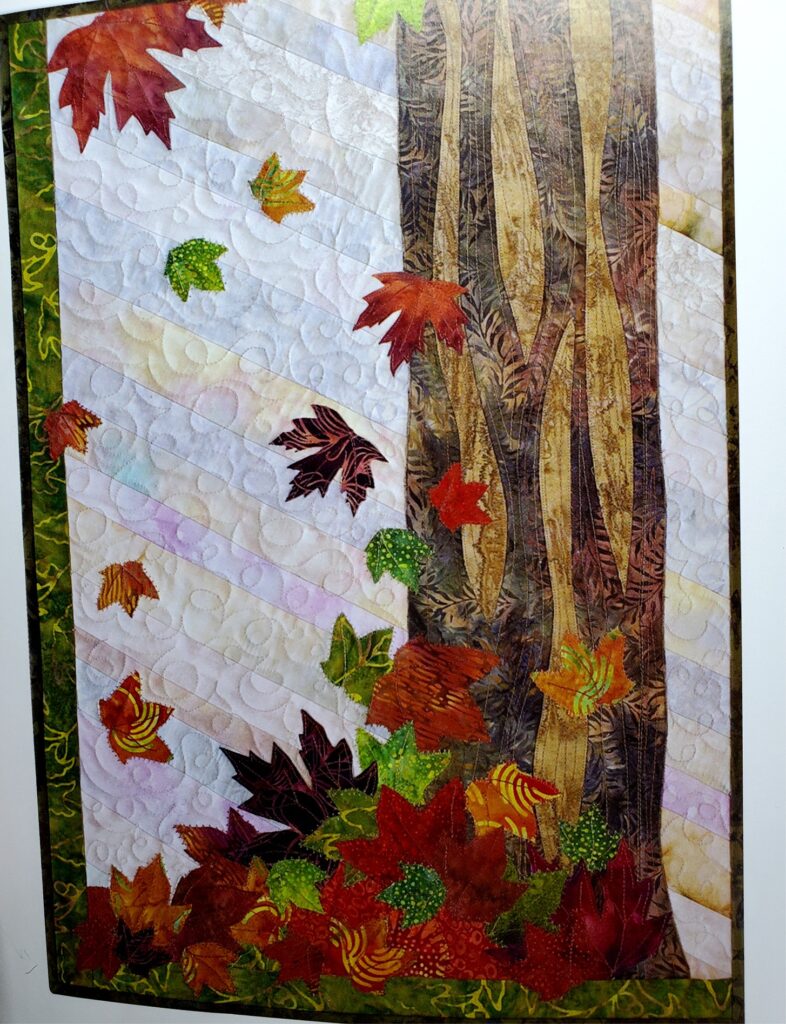 Today's choice of project is one that was on my last year's list and I never got to at all. That's ok because it is just a list. Don't beat yourself up that you didn't complete everything you planned to in any year, month, week or day! Things in life come up that we didn't plan on. We have to deal with those life things first. The project list comes after that. Remember, the list is meant to remind you of what you wanted to work on AND to help you not start or work on too many projects!! We all suffer from crafting eyes that are bigger than time allows for.
The project going on my list today is a wall hanging called Spring Border from the book "Applique the Basics & Beyond".  I have completed one wall hanging from this book so this will be my second project.  I try hard not to buy a book unless it has several projects in it that I'd like to do.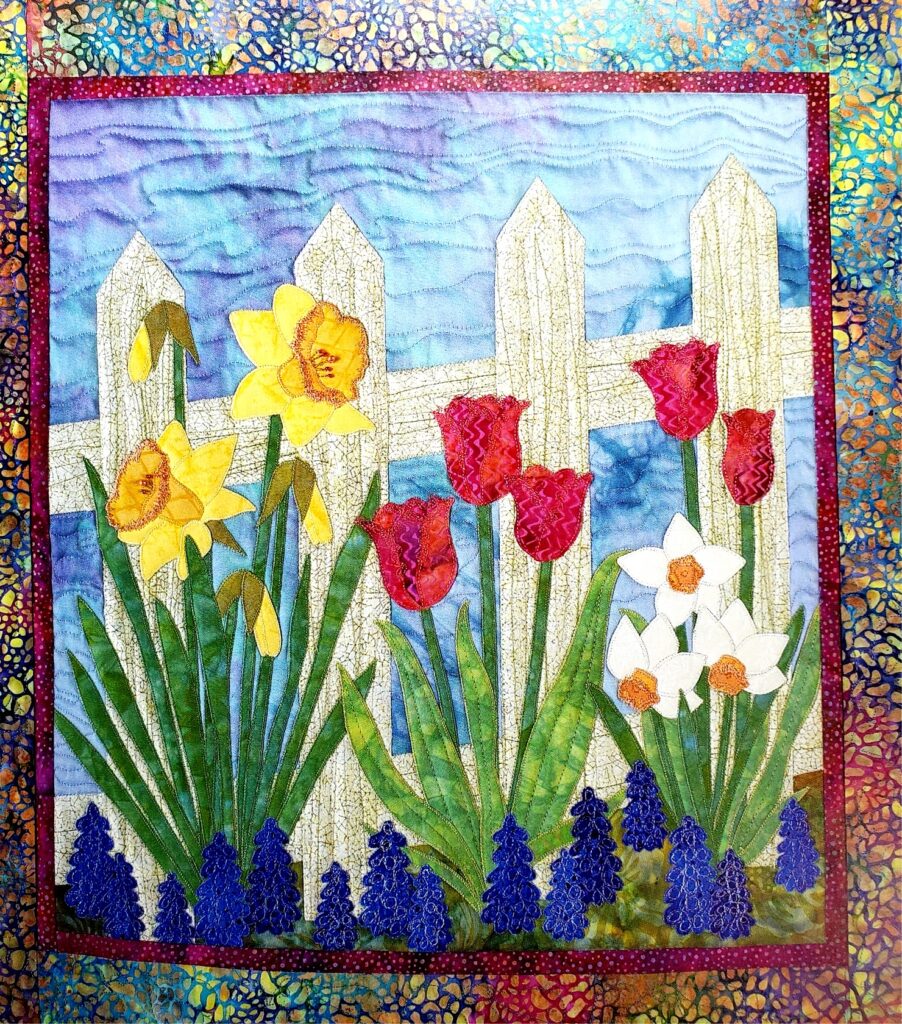 This is a great project to practice using decorative stitching and free motion or thread painting.
See you soon,
loreen