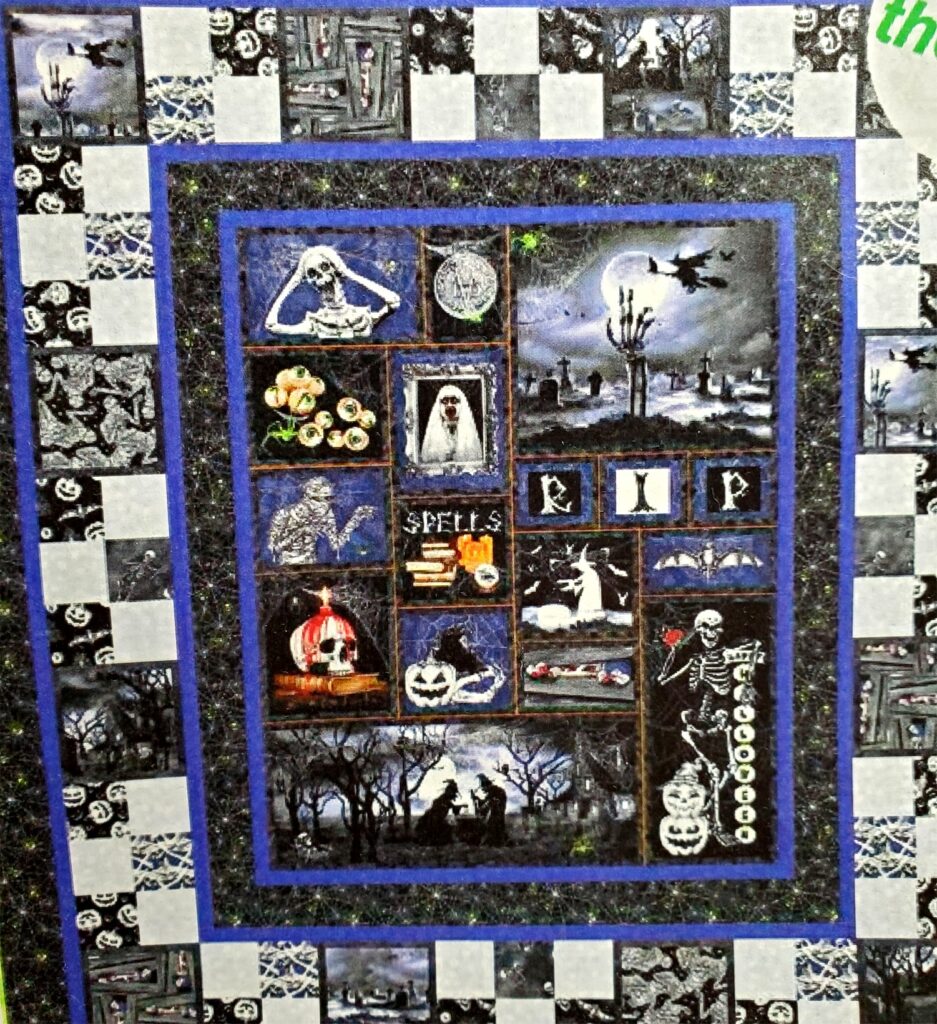 Another new project for Day Eleven. This is a quilt for my son. There is no time frame to get this done by so I don't feel stressed about it. It would be nice to get done for Christmas but then there's always his birthday in February!! See how nicely this List works?
I had just the panel to make a simple wall hanging for our house then decided to buy a kit that makes a quilt or, I guess, a larger wall hanging. 70″ x 78″ for the quilt.
Today I have lots of pictures for you to look at because the fabrics are so cool. I'm probably enjoying the pictures more than you are!! You'll have to let me know in the comments section below.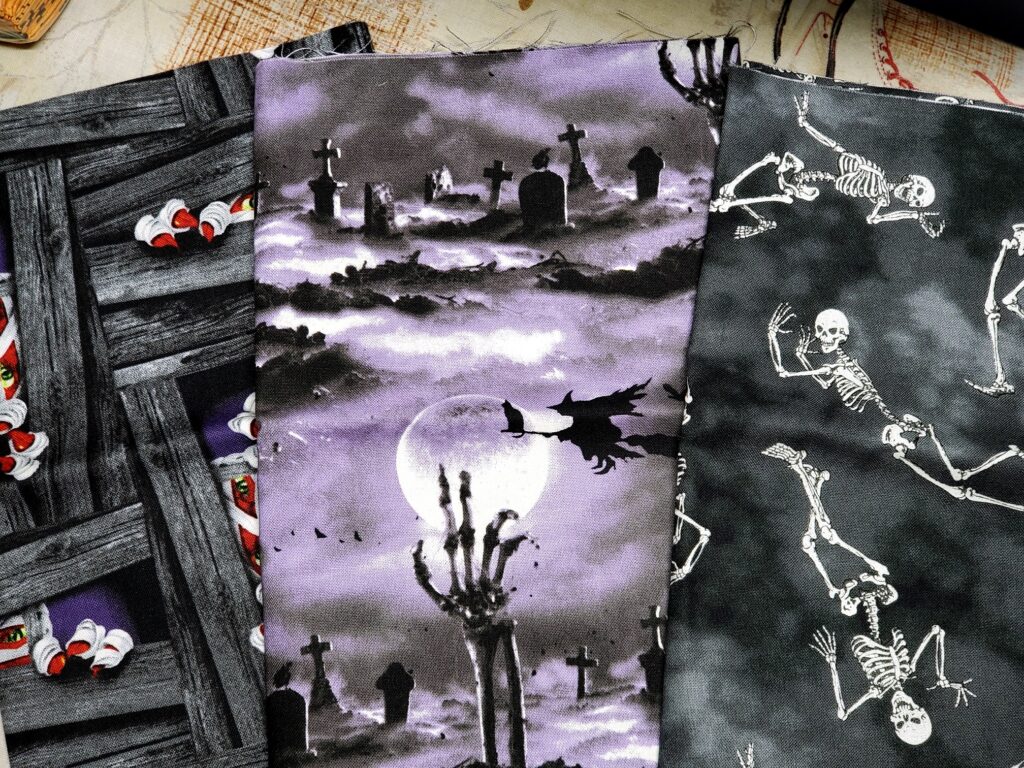 The extra cool thing about this panel is that it glows in the dark!! I can't stand all this excitement!! Maybe I should use glow in the dark thread to quilt it???
I will put a couple more pictures of fabrics below because I just know you will enjoy them as much as I do!
See you tomorrow,
loreen