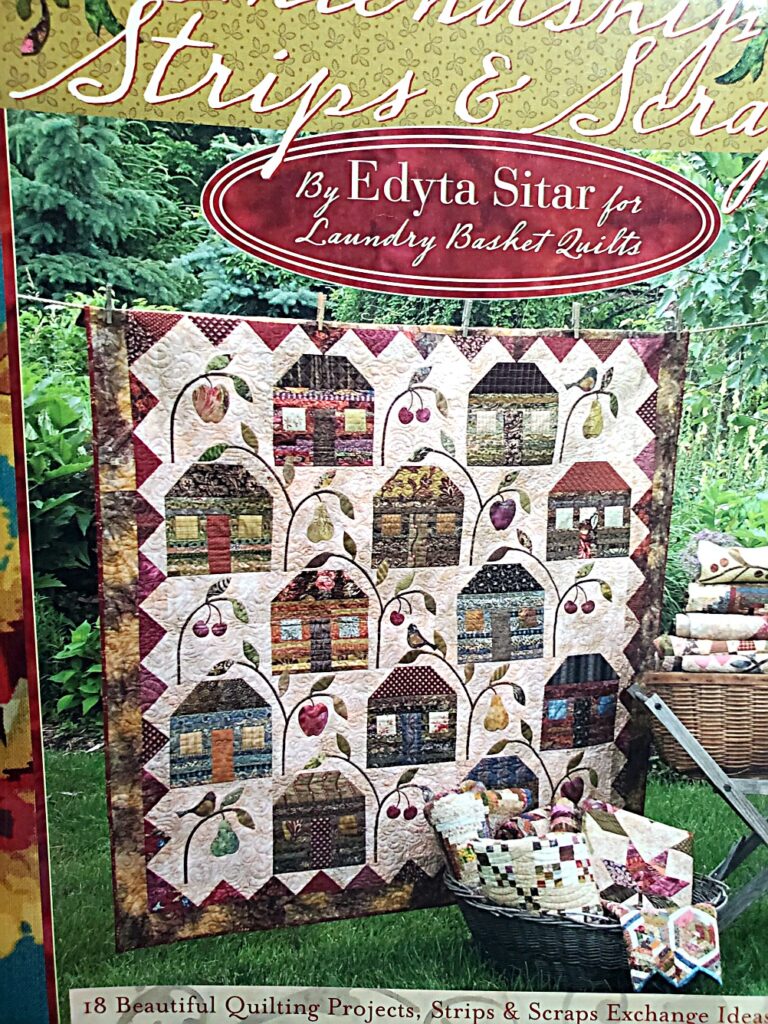 Today's project comes out of a book called "Friendship Strips & Scraps" by Edyta Sitar (Laundry Basket Quilts). If you have been following my blogs this month, you might have noticed that I have a few projects based on something from Edyta Sitar. Apparently, her style especially appeals to me!!
Edyta's book has quite a few projects I would like to do but, for now, I'm sticking to this one. When I finish this wall hanging, I can always add another project from this book.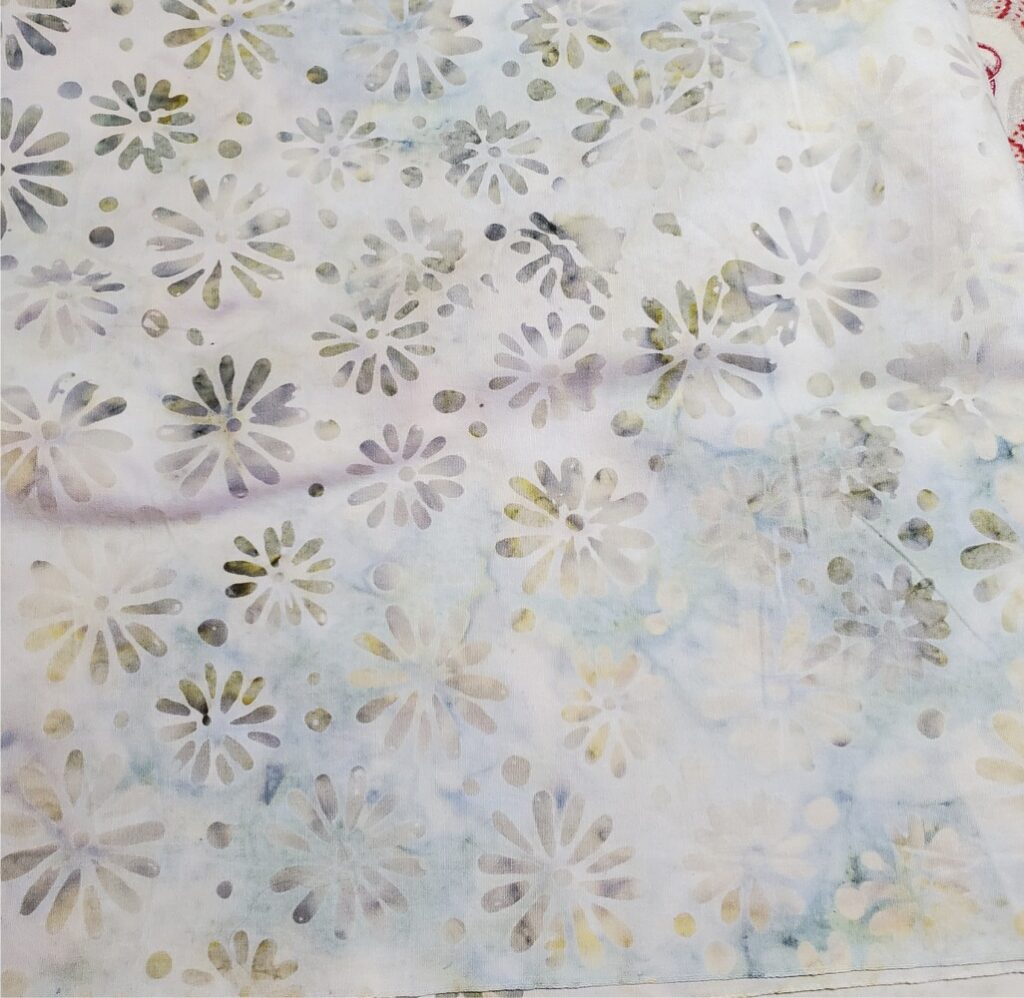 If you are keeping a list as I am, when you finish a project you have the choice of adding a new one or just working your way through what projects you listed originally.  You can change your mind anytime!  If you decide you have a project that just seems like a job to get finished, set it aside or take it off your list.  The project isn't going anywhere, and it can wait until next year.  You don't need to feel bad or guilty.  There are enough projects we do for gifts that can sometimes become a burden.  If you have a project that isn't a gift and you are struggling to work on it, set it aside or take it off your list.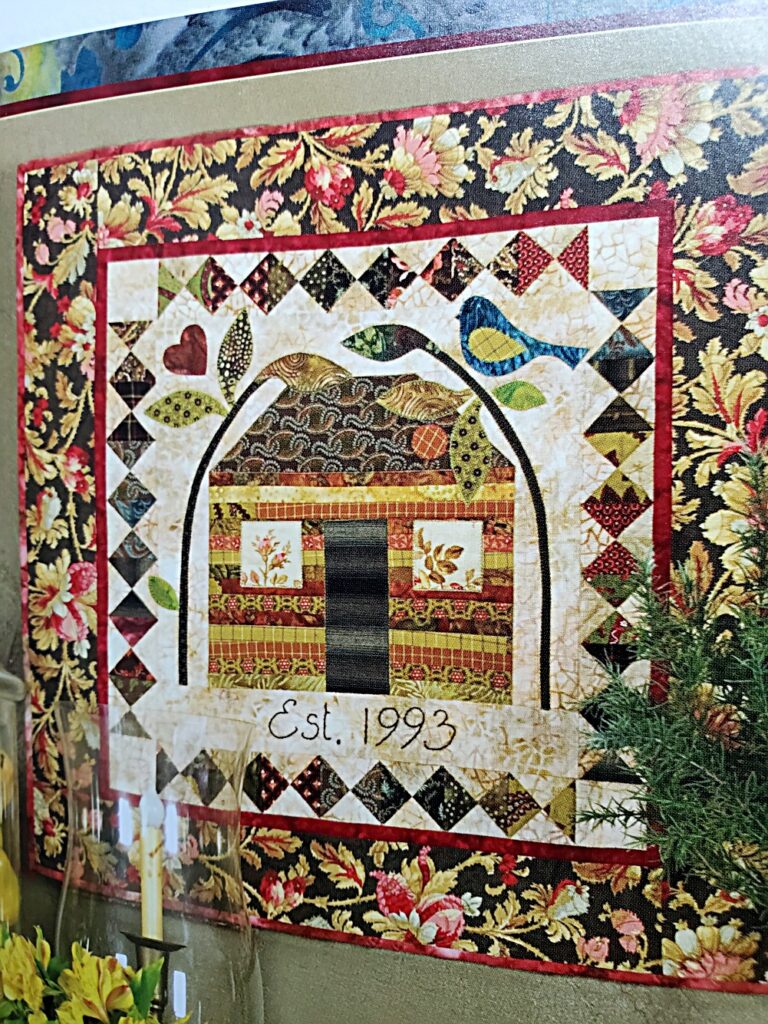 This project could become a single house project!
The background fabric is already picked out from my inventory. It is also a batik fabric. You are going to laugh when I say that some of the fabrics for this project are coming from my last year's block of the month.  There was a lot of fabric left over and I'm hoping there is enough for the three….was it three?… projects I have listed this month.  I will take the project that I like the best and cut what fabric is needed for that one then cut the fabrics for the next project until I have used the fabric up!  That's the plan anyway!
See you soon,
loreen