This day is less about a specific project and more about learning a technique. My goal is to start quilting my projects on my embroidery machine. That means that I will upload a quilting design into my embroidery machine and quilt sections of the quilt in the hoop of my machine.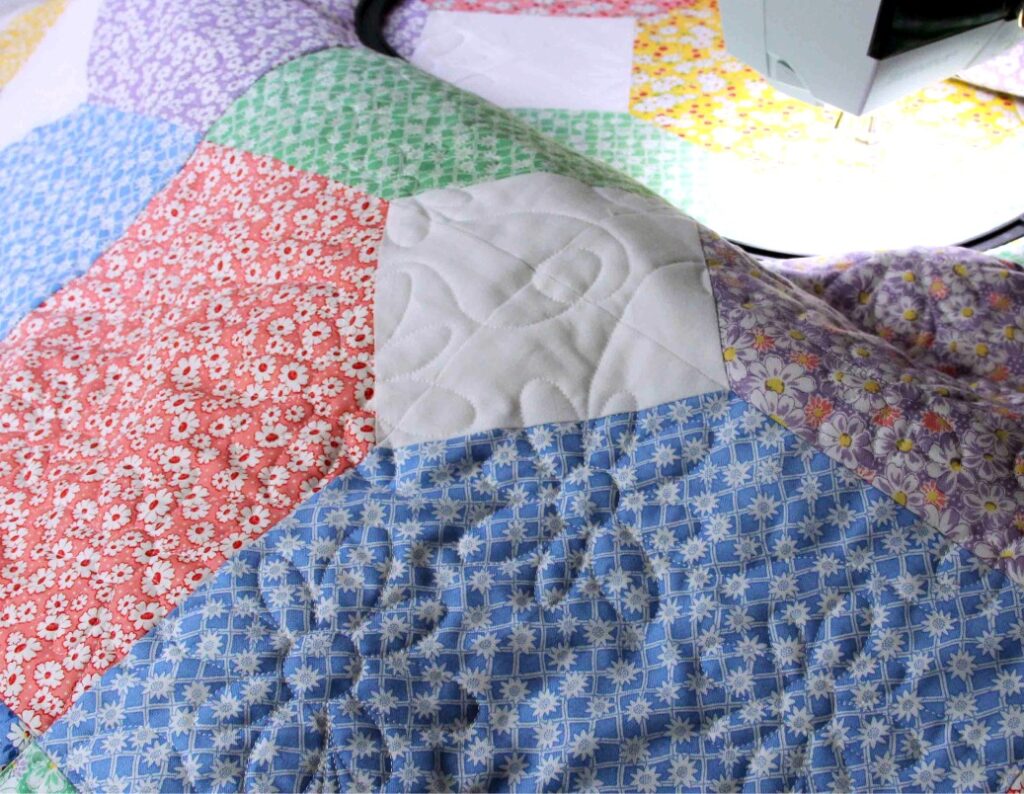 The hardest part of this technique is to line up section two with section one.  Once I get the hang of it, lining up the sections will get easier.  I have no pictures to share with you today of my quilting in the hoop since I haven't started a project yet.
I will be sure to practice on a scrap quilt sandwich to start with. As I have mentioned before, I am very fortunate to have a camera and projector on my embroidery machine to make lining up the quilting patterns easier.
See you soon,
loreen